The team at Crunch are excited to introduce you to Crunch Sydney CBD's Membership Officer, Clara Ulke. A bubbly, fun-loving and down to earth character who loves being apart of the Crunch family. She is passionately in love with life & helping people, welcoming new members with open arms & encouraging newcomers to take the first step on their Crunch journey.
How did you become part of the Crunch family?
About 4 years ago, I was a member at Crunch and I've always loved the environment, the people & the classes, so I thought that maybe I could start working here! At the time I was working in hospitality  & I didn't really want to work in that environment anymore so I decided to ask whether Crunch Fitness at Sydney CBD were hiring – and they were! So I applied, got the job & now I'm part of the Crunch family!

Image Source @purevividsydney
What's your favourite thing about working for Crunch?
I honestly don't think there is anything I dislike about working for Crunch. First of all, the teams here are amazing & I have made so many friends! I also love the Crunch playlist in the gym & in all our classes. It's also really nice to help people achieve their goals, for example if someone wants to join Crunch but are intimidated, I love how I am able to help them with the process & get them started. I also love how convenient it is for me to attend the classes during my work breaks! You basically have your whole life in one place, it's not just a work place, it's a lifestyle.
You mentioned why you love doing the classes here at Crunch, which is your favourite class & why?
I have two favourite classes which are the Hot Power Yoga and the Barre classes. The reason why I love Hot Power Yoga is because you get a great workout while also being able to nurture your mind and body which I believe is important to practice in your personal life & in the work place. The reason why I love the Barre classes is because I love dancing Ballet & Contemporary, so this class supports me in learning new skills that I can apply to these types of genre of dance.

What are your favourite exercises to do on the gym floor?
I really like to perform glute activation exercises. My top 3 favourite exercises to perform include leg press, squats and hip thrusts.
Do you have any special tips or life advice you'd like to share with our Crunch members?
I believe the most important thing is to get started. You really have to believe in yourself and don't be afraid of what anyone thinks around you. I know at the beginning it seems so hard, almost impossible but once you start to see results, you are going to be so incredibly proud of yourself and that's really what life is all about. So my message would be to just GET STARTED!

Image Source @purevividsydney
If something like the gym sounds a little bit scary to you, then you should definitely check out Crunch because we are a no judgments gym & we have a wide variety of facilities. There are so many different types of group exercise classes we have to offer such as HIIT, chill out classes as well as dance classes. So I highly recommend you come and check out one of our gyms because you're not going to regret it.
IMPROVE YOUR HEALTH & WELL-BEING PLAN AT CRUNCH FITNESS
No matter where you are with your health & fitness plan, we can provide the advice you need to move forward to reach your goals. Our certified world-class personal trainers are here to help you and make you feel confident with your fitness journey.
Many of our Personal Trainers here at Crunch Fitness have qualifications in Nutrition, Psychology & Weight management and can be of help regarding nutritional or life advice. Head over to the crunch Personal Training Page to get into contact with one of our PTs  & get started today!
Got a question?
< Back
< Back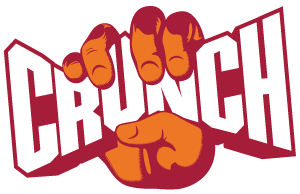 Crunch Fitness Virtual Assistant
I'd like some help reaching my Fitness goals!

I'm an existing member and would like some help!

I have some questions about becoming a Crunch member!