ONLY $15
TO ENROL
*
Save $84 Offer ends Wed 29th May
get your 3 day
free pass
^
Now Available Online
ONLY $9.95
A WEEK
~
All days, no time restrictions
Your local Crunch club is
WELCOME TO CRUNCH FITNESS
DIFFERENCES ARE ENCOURAGED. QUIRKS ARE WELCOMED.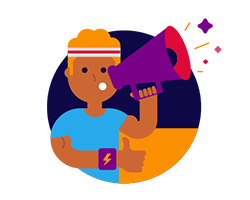 POSITIVITY
We are nurturers; we seek only to encourage, entertain, and empower.

INCLUSIVITY
Here we keep open minds. There is no one type or way in our diverse community. Come as you are!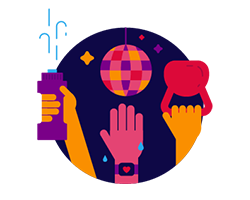 FUN
We know serious fitness is hard, but that doesn't mean it can't be an edge-of-your-seat, can't-get-enough, look-forward-to-your-workouts party.
It's the sweat, triumphs and hurdles overcome by you that inspires us to build the gyms, run the classes and keep on doing what we do. Crunch Fitness is and always will be built for you.


TONS OF EQUIPMENT
We have heaps of fun pieces of equipment to build up every inch of your body. From booty builders to machines for your arms, pecs, back and more. We have everything you need.


ROWS OF CARDIO
Whether you want to run, cycle, ski (yep!), climb a moving ladder or walk a thousand steps, we have plenty of Cardio equipment for you.


HEART PUMPING CLASSES
Uncover talents you didn't know you had and achieve fitness peaks you didn't know existed with our world famous classes.


WORLD-CLASS PTS
Our PTs are here to give you the results you want while supporting you all the way along your fitness journey. They're smart, friendly, fun and ready to be your Crunch Buddy.
Friends can train for FREE
Find out how you can bring your mate to train free everytime you workout
Come as you are. No Judgments gym.
BASE
MEMBERSHIP
INCLUDES
Free WiFi
Go Month to Month
No Time Restrictions
Gym and Cardio Access
Full Service Locker Rooms
PT Available Add-on at all locations
PEAK
MEMBERSHIP
INCLUDES
Free WiFi
Go Month to Month
No Time Restrictions
Gym and Cardio Access
Full Service Locker Rooms
Access All Crunch Clubs
All Crunch Peak Classes Included
Bring A Guest To Workout Every Time (18+)
PT Available Add-on at all locations
SUMMIT
MEMBERSHIP
INCLUDES
Free WiFi
Go Month to Month
No Time Restrictions
Gym and Cardio Access
Full Service Locker Rooms
Access All Crunch Clubs
All Crunch Classes Included
Exclusive Summit Classes
Bring A Guest To Workout Every Time (18+)
PT Available Add-on at all locations