ONLY $9
TO START
*
Offer Extended! Ends Wed 26th Feb
FREE
GYM PASS
+
Download your Free Pass today!
ONLY $9.95
A WEEK
~
Go month to month
Your local Crunch club is
WELCOME TO CRUNCH FITNESS
THE ORIGINAL NO JUDGMENTS GYM. DIFFERENCES ARE ENCOURAGED. QUIRKS ARE WELCOMED.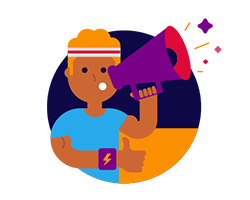 POSITIVITY
We are nurturers; we seek only to encourage, entertain, and empower.

INCLUSIVITY
Here we keep open minds. There is no one type or way in our diverse community. Come as you are!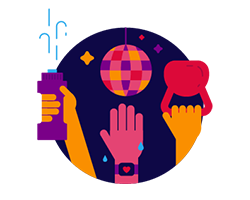 FUN
We know serious fitness is hard, but that doesn't mean it can't be an edge-of-your-seat, can't-get-enough, look-forward-to-your-workouts party.
We're more than just incredible facilities. We're instructors, trainers, and staff that live for your post-workout high-fives.


TONS OF EQUIPMENT
Bulk up, trim down, or just rock out to your favorite playlist. Our free weights, shiny machines, and cutting-edge equipment are the gear to get you there.


ROWS OF CARDIO
We've got all the equipment you need to sprint, jog or walk your way to your fitness goals. We're cheering for you!


HEART PUMPING CLASSES
We design our clubs to give you the most awesome workouts possible. That's why our dedicated group fitness studios are four walls of innovative, ass-kicking, fun.


WORLD-CLASS PTS
Our certified personal trainers create the perfect programs to help you reach your goals, designed 100% around you. And they'll be cheering you on when you cross that finish line like a badass, too.

Is our gym your gym?

With a gym designed around you, we think you'll love it here. Have your questions answered today! Find out how we embrace a fun, no judgments and no pressure philosophy so you can perspire to greatness.
Come as you are. No Judgments!
BASE
MEMBERSHIP
INCLUDES
Free WiFi
Go Month to Month
No Time Restrictions
Gym and Cardio Access
Full Service Locker Rooms
PT Available Add-on at all locations
PEAK
MEMBERSHIP
INCLUDES
Free WiFi
Go Month to Month
No Time Restrictions
Gym and Cardio Access
Full Service Locker Rooms
Access All Crunch Clubs
All Crunch Peak Classes Included
Bring A Guest To Workout Every Time (18+)
PT Available Add-on at all locations
SUMMIT
MEMBERSHIP
INCLUDES
Free WiFi
Go Month to Month
No Time Restrictions
Gym and Cardio Access
Full Service Locker Rooms
Access All Crunch Clubs
All Crunch Classes Included
Exclusive Summit Classes
Bring A Guest To Workout Every Time (18+)
PT Available Add-on at all locations