We don't need to be told that having a workout routine and exercising on a regular basis is good for you both physically as well as mentally, but of course it is much easier said than done! Many of us struggle to make exercise a habit and as part of our daily routine which is why we are here to help. We have put together some of the main reasons as to why you may be finding it hard to stick to a workout routine and have come up with some strategies to help you get on track, create your exercise habit and kick your health and fitness goals!
1. I'm stuck indoors

During this time in isolation, we are being told to stay indoors as much as possible which can be extremely off putting to a lot of us wanting to get moving and exercising!
At home workouts can be just as beneficial for both your mental and physical health – anything is possible. With a couple of resistance bands, a skipping rope or anything weighted such as a water bottle or a basketball, you can get those muscles growing, your heart rate up and those calories burning. Believe it or not, a quick body weight session such as some squats, pushups, situps and lunges can be just as beneficial!
Stuck for ideas? Be sure to checkout our Workout of the Week online and on social. These can be done in the comfort of your own home!
The fun doesn't stop here! ALL Crunch members now have FREE access to Crunch Live – an online platform where you can stream your workouts, so you can continue to Perspire To Greatness at home! Get fit on the fly and enjoy our cutting edge fitness classes available any day at any time!
2. I am lacking energy

Whether you are physically or mentally exhausted you are not alone! One of the most common reasons as to why you may be feeling tired is the fact that you are not getting enough sleep in OR getting too much sleep (believe it or not, this is a thing). Make sure you implement some strategies such as switching off electronic devices half an hour before bedtime, reducing your caffeine intake late at night and getting in at least 7-9 hrs of sleep each night order to wake up feeling refreshed.
Your nutrition may be another reason as to why you are waking up feeling exhausted and de-motivated. Be sure you are eating foods high in vitamins and minerals, consuming healthy carbohydrates (vegetables, whole fruits, wholegrains), avoiding saturated fats (fatty meats, pastries, takeaway, butter) and getting enough protein in your diet. It is also important that you are staying hydrated by drinking atleast 2L of water a day as dehydration leads to fatigue.
If you feel like your diet is on point and you are sleeping well although still lacking the energy there is nothing wrong with reducing the intensity levels of your workout. The hardest part is actually beginning your workout – you will be surprised with how far you can push yourself once you have started exercising for the day!
3. I don't think exercise is for me

Make it enjoyable! There is not one way and no right way and there are ALWAYS solutions to making your workout FUN. Put on your favourite music playlist, wear your favourite workout gear, set yourself some challenges, reward yourself, surround yourself in a positive and motivating setting and mix things up! You WILL eventually fall into a habit that you enjoy – be patient and kind to yourself. It is about discovering what type of workout is best for YOU. If you haven't already done so, you can even try one or many of our 85+ online workouts inspired by Crunch's most popular classes with Crunch Live! There is everything from HIIT Classes, Total Body Bootcamp and Dance Cardio to Pilates, Yoga classes, Barre and more. You can even get customisable workout plans and playlists to keep you motivated and on track!
4. I am too busy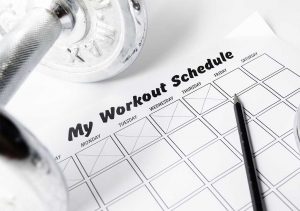 This is one of the most common reasons as to why you may be struggling to create a daily exercise habit. It is all about finding time.
Be efficient with your workouts! Whether it be 30 minutes of your day or a full hour, any workout is better than no workout at all. If you are short on time consider workouts such as HIIT or circuit training that will ensure a quick yet sweaty session!
As much as we all love to sleep, try waking up 45 minutes to an hour earlier every day or every second day. This leaves you with more time to exercise! Another way to fit a workout in to your busy schedule is to have yourself a fitness plan by knowing exactly what you are doing and when with no excuses. Using your commute to a certain destination is another way you can successfully tick off your exercise for the day. Parking further aware from your destination or taking the stairs instead of the elevator can get you those extra steps in leading to more calories being burned!
Exercise should never be a chore – it is supposed to be FUN! Once you fight off those excuses you will successfully fall into your very own healthy and enjoyable exercise habits!
REMEMBER, STAY STRONG, STAY CRUNCHING, STAY POSITIVE!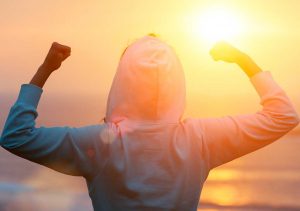 Got a question?
< Back
< Back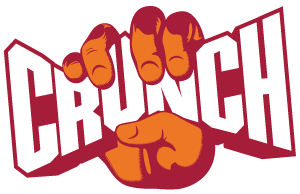 Crunch Fitness Virtual Assistant
I'd like some help reaching my Fitness goals!

I'm an existing member and would like some help!

I have some questions about becoming a Crunch member!