.
WHAT IS A THERAGUN?
A Theragun is a massage percussion device that treats sore muscles and relieves pain. The tool is very versatile, and can be used on almost any muscle. Many high profile athletes use the Theragun, such as footballer Cristiano Ronaldo, NBA star James Harden, and surfing's John John Florence.
WHAT IS PERCUSSION THERAPY?
Percussion therapy "is a form of soft tissue manipulation intended to reduce muscle soreness and increase range of motion. It is a deep muscle treatment that delivers rapid and long vertical strokes into the muscle, causing neuromuscular response." – Toronto Athletic Club
WHY WAS IT CREATED?
The Theragun was created in 2007, by Dr. Jason Wersland, after he was involved in a traumatic motorcycle accident which resulted in debilitating muscle and nerve pain. When he searched for effective treatment devices, he couldn't find one, so he created the Theragun!
BENEFITS OF USING A THERAGUN?
The Theragun has a wide range of benefits, including:
Reducing pain
Increasing blood flow
Break up of scar tissue
Decreasing lactic acid
Releasing muscle spasms
Increasing lymphatic flow
Improving range of motion
Recovering more efficient and effectively
THERAGUN FEATURES
The Theragun boasts an impressive 16mm amplitude designed for deep muscle treatment. Along with this, the Theragun pulses between 1750-2400PPM (Pulses Per Minute), depending on personal preference. Smart features also include Bluetooth connectivity, wireless charging, and an OLED screen. The internal lithium-ion battery can also last for up to 120 minutes, giving you plenty of time to get those muscles going!
SO… DO THEY WORK?
YES! Theragun's can work wonders for those tight aching muscles. They can reduce the amount of time in between sessions, enabling you to do what you love, for longer! We are also currently giving away a THERAGUN ELITE for one lucky winner! All you have to do is head over to our Instagram page and follow the prompts!
WIN A THERAGUN ELITE – VALUED AT $650!
Visit our Instagram to go in with a chance to WIN!
WIN A TECH PACK – VALUED OVER $6000
​WE at CRUNCH AUSTRALIA want to give YOU the chance to WIN an awesome tech pack – valued at over $6000! PLUS, we are giving away over $1600 on our social!
​
​Our Tech Pack includes an LG 65" Oled TV, OCULUS Quest VR Headset, Apple Watch 45MM GPS, LG Sound Bar, Oura Ring, & Microsoft Surface PRO8. – click here and see HOW TO WIN!
Want a FREE 3 DAY GYM SESSION!?
Hit the link below to receive your FREE GYM PASS to your nearest CRUNCH Gym!
👉🏻 CLICK HERE
Don't forget to follow us on our socials!
I = crunchfitnessau
T = crunchaustralia
.
REFERENCES
https://www.torontoathleticclub.com/Our-Club/Living-Well-Blog/the-truth-behind-the-theragun-how-were-using-it
Got a question?
< Back
< Back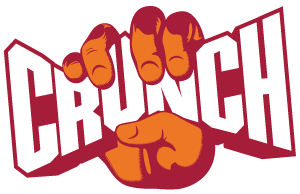 Crunch Fitness Virtual Assistant
I'd like some help reaching my Fitness goals!

I'm an existing member and would like some help!

I have some questions about becoming a Crunch member!