We all know running can be great for the mind, body & soul, but many are unaware of the benefits of running literally BACKWARDS. 'Retro running', 'backwards running', or 'reverse running' as it is known, can be an absolute game changer when it comes to lower body health and cardiovascular endurance. Below we look into what exactly is 'retro running', and how 1 or 2km a week can drastically improve your health!
What is it?
Running backwards is just that! Instead of running forwards, run backwards. Running backwards can be traced back to the early 20th Century, however it wasn't until the 1980's when it really grew in popularity. Since 2020. 'Backwards running' has seen a 50% increase in global search engines, with many athletes including the activity in their training programs. We know it will feel very awkward the first few times, and you might even feel a little self-conscious, but don't worry, you'll soon begin the walk backwards 'like a pro'!

Benefits of Running 'Retro'
Running retro can definitely help you in your fitness goals, whether you're coming back from an injury, looking to add some variation into your training, or just wanting to try something new, we've got the benefits below that we think you'll be interested in seeing!
Should you do it?
The short answer is: YES! Because what have you got to lose really?! You'll feel awkward and out of place at first, but once you begin to see the benefits and feel the results, you'll never look back! (Pardon the pun)
Helps Rehab & Preventing Injuries
Running backwards is great for joint health, particularly the hip, knees, and ankle joints. The hamstrings, lower back, calves, and shim muscles are also engaged during this movement. It is effective when rehabbing from lower limb injuries, with less pressure placed on the joints and more emphasis towards the muscles surrounding the joints.
Improves Performance
Surprising, running retro is actually MORE demanding than running forwards. It can be compared to running up hills or performing sprints. These movements improve stamina and cardiovascular capacity, which will no doubt help when running forwards.
Improves Posture
Running reverse is great for fixing posture and 'straightening you up'. The exercise requires you to stand more upright, with a straight back and better shoulder position. Running forwards tends to lead people to learn over more, making our shoulder roll forwards. The opposite can happen when you put in reverse.
Muscle Balance Development
Muscle imbalances can happen regularly. Whether that be from running, lifting weights, or just everyday life, our bodies can tend to favor some muscles. Backwards can give the opposing muscles a change to strengthen and develop, helping you become bullet proof! Strengthening the quads, calves, and shins can assist in injury prevention as discussed above. It is widely regarded that a quad/hamstring strength ration should be 60/40. Running forwards can over-develop the lengthening of hamstring muscles, placing pressure and causing instability on the knee joint.
Low Impact on Joints
Running backwards alleviates the impact that joints take on when moving. As you are 'catching' your body weight as opposed to landing flat on your feet, the lower limbs are able to easily absorb shock. Running reverse leads to a softer landing but a harder take-off. This hard take-off requires greater force; however, the soft landing is much gentler on the body, activating muscle strength as opposed to muscle elasticity.
Burns More Calories
Studies have shown that running backwards can in fact lead to burning more calories! A study from South Africa concluded that backwards running can burn roughly 30% more energy than normal running. The study went for 6 weeks, with participants running 3 time a week for 15-45 minutes. So, if you're thinking about burning a few extra Cals, try going 'retro' once or twice a week!
Running backwards is definitely on the rise, with a large social following, the more people who know about this variation will lead to more people trying it! Starting slow and working your way up is the way to progress, especially if you are a beginner. Adding this into your routine every so often will help balance any muscle imbalances, prevent injuries and burn a few more calories!!
WIN A THERABODY WELLNESS PACKAGE – VALUED AT OVER $3900
​CRUNCH AUSTRALIA wants to give YOU the chance to WIN an awesome Therabody package – valued at over $3900!
​
​Our Therabody Wellness Packs includes a Theragun PRO, Wireless Charging Stand, Theragun Mini, Wave Series Roller, Multi-Device Wireless Charger, Wave Due, Wave Solo, PowerDot Pro Bundle, RecoveryAir and a Therabody personal education session.
Click here to find out more!
Want a FREE GYM SESSION!?
Hit the link below to receive your FREE GYM PASS to your nearest CRUNCH Gym!
👉🏻 CLICK HERE
Don't forget to follow us on our socials!
I = crunchfitnessau
T = crunchaustralia
REFERENCES
https://www.runtothefinish.com/retro-running-backwards/#:~:text=Running%20backwards%20as%20a%20sport,running%20technique%20grew%20in%20popularity
https://www.insidehook.com/article/health-and-fitness/running-backwards-benefits
https://www.technogym.com/us/newsroom/retro-running-benefits/#:~:text=Adding%20running%20backwards%20to%20your,you%20reach%20greater%20muscle%20strength
https://www.runnersworld.com/training/a20798335/the-many-bennies-of-running-backward/
Got a question?
< Back
< Back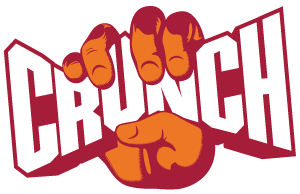 Crunch Fitness Virtual Assistant
I'd like some help reaching my Fitness goals!

I'm an existing member and would like some help!

I have some questions about becoming a Crunch member!