Personal Trainer at Crunch Fitness Chatswood, Gerrod Bond is an innovative trainer that believes fitness is the gateway to longevity and health. Utilising a combination of cardio and resistance training, Gerrod's Pump, Burn, Sculpt Program will make you rethink what you thought your body could achieve and burn those calories during and post session. Pump out the reps, embrace the burn and sculpt your body.
Download Free Program – Desktop Version
Download Free Program – Mobile Version
Got a question?
< Back
< Back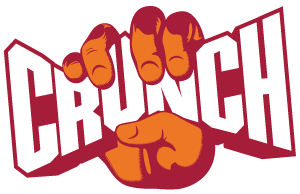 Crunch Fitness Virtual Assistant
I'd like some help reaching my Fitness goals!

I'm an existing member and would like some help!

I have some questions about becoming a Crunch member!