Having variety in your training program is essential. Performing the same workouts over and over again can become mundane, and the fun and excitement you once had entering the gym can quickly fade. Going to the gym and exercising should NOT feel like a chore. You're supposed to have FUN! This is why changing your workout plan and trying new types of training is a must! Whether you're addicted to weights, love the treadmill or anything in between, we think the session below will definitely add some FUN to your weekly workouts!
Mixing cardio and strength, this quick fire HIIT (HIIT = High Intensity Interval Training) session is the best of both worlds, and will definitely get your sweat on!
The perfect thing about sessions such as these, is they allow you to choose how long you want to go for! So, if you only have 20 minutes, that's ok! Work around your schedule and enjoy the process.
This workout will consist of 7 exercises. Each exercise will be 40 seconds long, with a 20 second rest in between. The exercises include:
Box Jumps
Ropes
Rowing
Russian Twists
Assault Bike
Sled Push
Kettlebell Swings
Perform each exercise (40secs ON, 20secs OFF) – 1 Round will take 7 minutes in total. The amount of rounds performed is totally up to you, but we suggest 3-4 rounds to really get that heart rate up!
You can set these up in any order, or sub an exercise out for one you prefer.
Whilst you only need yourself to do this session, it's also a lot of fun to train with a mate or a group! At Crunch Fitness, we have dedicated classes to workouts exactly like this! Every Club has a TON of classes at all different times, so you can join in on the fun and get your body moving!
Check out our classes on our website here!
WIN A TECH PACK – VALUED OVER $6000
​CRUNCH AUSTRALIA wants to give YOU the chance to WIN an awesome tech pack – valued at over $6000! PLUS, we are giving away over $1600 on our social!
​
​Our Tech Pack includes an LG 65" Oled TV, OCULUS Quest VR Headset, Apple Watch 45MM GPS, LG Sound Bar, Oura Ring, & Microsoft Surface PRO8. – click here and see HOW TO WIN!
Want a FREE GYM SESSION!?
Hit the link below to receive your FREE GYM PASS to your nearest CRUNCH Gym!
👉🏻 CLICK HERE
Don't forget to follow us on our socials!
I = crunchfitnessau
T = crunchaustralia
Got a question?
< Back
< Back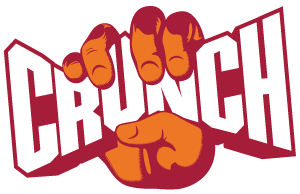 Crunch Fitness Virtual Assistant
I'd like some help reaching my Fitness goals!

I'm an existing member and would like some help!

I have some questions about becoming a Crunch member!