What is 12.3.30? And why is it all over TikTok?
The term 12|3|30 was coined by influencer Lauren Giraldo back in 2019. The term has since blown up, with the hashtag #12330workout reaching over 72 million views on TikTok.
So, the workout is quite simple:
TREADMILL
INCLINE – 12
SPEED – 3mph (4.8Kmph)
TIME – 30 minutes
Easy, right? The workout is best described as a fast power walk.
The creator of this global trend, Lauren, first started to play around with the workout when she began to visit the gym. She describes the workout as "challenging, but fun" and credits it with helping her lose almost 14kg.
The reasons why people are loving this workout are simple. It is an easy workout to understand and get into. The workout can be tapered off and adjusted for every level of fitness, and is a great way to stay on top of your cardio, without having to feel as if you need to run for hours on end to see results.
TikTok has been going CRAZY over this fitness fad, with it becoming most popular with millennials and Gen Z.
Give it a try and let us know how you find it by tagging @crunchfitnessau!
WIN A TECH PACK – VALUED OVER $6000​WE at CRUNCH AUSTRALIA want to give YOU the chance to WIN an awesome tech pack – valued at over $6000! PLUS, we are giving away over $1600 on our social!

​
​Our Tech Pack includes an LG 65" Oled TV, OCULUS Quest VR Headset, Apple Watch 45MM GPS, LG Sound Bar, Oura Ring, & Microsoft Surface PRO8. – click here and see HOW TO WIN!

Want a FREE 3 DAY GYM SESSION!?

Hit the link below to receive your FREE GYM PASS to your nearest CRUNCH Gym!

👉🏻 CLICK HERE

Don't forget to follow us on our socials!

I = crunchfitnessau

T = crunchaustralia
Got a question?
< Back
< Back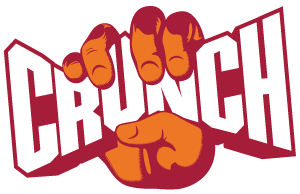 Crunch Fitness Virtual Assistant
I'd like some help reaching my Fitness goals!

I'm an existing member and would like some help!

I have some questions about becoming a Crunch member!