Download your FREE 4 Week program designed by our very own Johan Moll. Johan is PT Supervisor at Crunch Fitness Mortdale with over 8 years in the fitness industry. He has a diverse range of experience from training clients for team sports to everyday weekend warriors.
Johan's philosophy is that fitness is here to be enjoyed! As a passionate Certified Personal Trainer, he motivates and empowers clients to make training fun and rewarding. Johan says, "I love to see my clients achieve their personal health and fitness goals through a tailored approach of regular exercise and guided fitness programs.
Life is an adventure, filled with continual improvement. We can all achieve our big hairy audacious goals – no matter how big or small!" As his favourite quote from John Muir states, "The power of imagination makes us infinite."
Got a question?
< Back
< Back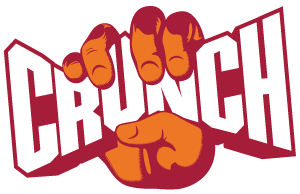 Crunch Fitness Virtual Assistant
I'd like some help reaching my Fitness goals!

I'm an existing member and would like some help!

I have some questions about becoming a Crunch member!