Assault bikes are one of the hardest cardio machines there is! They test not only your physical endurance, but also your mental stamina. The full body workout can push even the fittest to their limits. Today we are taking a look at exactly what an Assault bike is, and some of the best workouts that go with it!
What is an Assault bike?
Have you ever walked past that funny looking bike and though "what in the world is that?!" Well not to worry, we did too when we first saw it! The assault bike is similar to that of a stationary bike, however a BIGGG fan is at the front instead of a wheel. Unlike a stationary bike, you have to push and pull the handles on an assault bike (along with pedalling) to get the machine moving! This makes the machine one of the hardest pieces of equipment in the gym, giving your entire body a workout.

What are the benefits?
The Assault bike is quite a simple machine once familiar with it. The intensity of a workout is directly up to the person sitting on it! As the bike is a 'full-body' exercise, the benefits are highly desirable, with many of the top athlete's worldwide using this piece of equipment to keep them in tip top shape.
Improves aerobic conditioning
This type of workout is great for improving endurance. "The continuous, rhythmic movement strengthens your heart and lungs, delivering more oxygen to your muscles while exercising." – Rugbywarfare.com
Full-Body workout
Combining the pedalling and upper body movements of pulling and pushing give this machine an edge over many others. This a total body exercise that is great for those who are injured, or even looking to give your lower body joints, such as knees and ankles, a well-deserved break.
Burns calories fast
One of the greatest machines to burn calories at a fast rate. The rate in which they are burnt however, is entirely up to you. The faster and harder you go, the quicker they burn up! Assault bikes can burn up to 80 calories a minute!
Test your mental strength
Whilst you make think this piece of equipment can only test you physically, beware! The assault bike can push you to your absolute limits, with your mind telling you to give up when you've only just begun! A great test for anyone looking to push themselves in both aspects of training.

5 of the best Assault bike workouts?
1 ON 2 OFF
This one is simple, 1 minute of pushing yourself. 2 minutes recover.
Aim to hit max calories for each minute.
You can vary the length of this workout; however, we recommend anywhere between 5 and 10 sets!
20:10 Tabata
20 seconds on
10 seconds off
10 rounds of this should have the heart rate pumping! Total time = 5 mins.
Pyramid Power
Just like a pyramid, you'll build up to 50 second efforts and back down again.
Min 1 – 10 sec on, 50 secs rest
Min 2 – 20 secs on, 40 secs rest
Min 3 – 30 sec on, 30 secs rest
Min 4 – 40 secs on, 20 secs rest
Min 5 – 50 sec on, 10 secs rest
Min 6 – 40 secs on, 20 secs rest
And then back down to 10 secs on.
Total time = 9 mins.
Burn 'Em
One of the toughest workouts. Every minute, increase the number of calories needed to be burnt.
E.g.
Min 1 = 2 calories
Min 2 = 4 calories
Min 3 = 6 calories
Continue to increase calories until you can't reach the target anymore. Good luck!
Calorie Chasin'
This workout can be done one of two ways. Start at hitting 5 calories, then keep working upwards, 10, 15, 20, 25, 30 Cals.
1:1 work to rest.
You can start at 30 Cals and work down, whatever you prefer! Just a heads up, you'll be tested!
These are just some common workouts that you can try on the assault bike! Feel free to add in other exercises or change the amount of time spent pushing, pulling and pedalling! The variety that comes with this piece of equipment is great, and it is entirely up to you as to how hard the workout will be. Tag us in any workouts that you do on the assault, we'd love to share them with others! Use our Instagram @crunchfitnessau our TikTok @crunchfitness or our Facebook @ Crunch Fitness Australia.
WIN A THERABODY WELLNESS PACKAGE – VALUED AT OVER $3900
​CRUNCH AUSTRALIA wants to give YOU the chance to WIN an awesome Therabody package – valued at over $3900!
​
​Our Therabody Wellness Packs includes a Theragun PRO, Wireless Charging Stand, Theragun Mini, Wave Series Roller, Multi-Device Wireless Charger, Wave Due, Wave Solo, PowerDot Pro Bundle, RecoveryAir and a Therabody personal education session.
Click here to find out more!
Want a FREE GYM SESSION!?
Hit the link below to receive your FREE GYM PASS to your nearest CRUNCH Gym!
👉🏻 CLICK HERE
Don't forget to follow us on our socials!
I = crunchfitnessau
T = crunchaustralia
Got a question?
< Back
< Back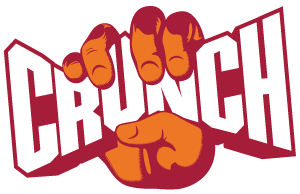 Crunch Fitness Virtual Assistant
I'd like some help reaching my Fitness goals!

I'm an existing member and would like some help!

I have some questions about becoming a Crunch member!