Many people are unaware of what HydroMassage exactly is, and in turn the benefits that come with using this form of recovery. Below, we'll guide you through what it's all about, including the benefits of using HydroMassage and how it can take your recovery to the next level.
HydroMassage – what is it?
HydroMassage is a hands-free massage therapy that uses water massage technology to provide comfort and relief to targeted areas of the body. While many hydrotherapy treatments require immersion in water, HydroMassage applies water jets through a bed or lounge to massage the body, meaning one can reap the benefits of hydrotherapy anywhere, anytime. This type of treatment is perfect for athletes, individuals dealing with aches and pains or anyone seeking overall wellness for both body and mind. – Hydromassage.com
What are the benefits?
Provides relief from aches & pains
The treatment targets 'trigger' areas around the body, including the neck and lower back. Loosening these muscles helps to relieve built up tension from day-to-day activities or a workout.
Reduces stress & anxiety levels
Hydromassage can assist in reducing both stress and anxiety levels. The massaging water jets soothe both the mind and body.
Reduces muscle soreness & tension
Using the Hydromassage beds are a great way to reduce that post workout muscle tightness. Relieving tension built up by exercise will promote healthy recovery and get you back in the gym faster!
Increases circulation
Increasing circulation along the posterior chain is another benefit of using this recovery tool. Encouraging blood flow will also improve those tired and sore muscles!
Feeling of relaxation
Winding down and reducing built up frustrations throughout the day can be assisted with Hydromassage. The water jets can relax the body, giving the individual a greater sense of calm.
Feeling like a massage now? Visit ANY of our Crunch Clubs, and if you're on a Peak or Summit membership – get those water jets flowing!!
WIN A TECH PACK – VALUED OVER $6000
​CRUNCH AUSTRALIA wants to give YOU the chance to WIN an awesome tech pack – valued at over $6000! PLUS, we are giving away over $1600 on our social!
​
​Our Tech Pack includes an LG 65" Oled TV, OCULUS Quest VR Headset, Apple Watch 45MM GPS, LG Sound Bar, Oura Ring, & Microsoft Surface PRO8. – click here and see HOW TO WIN!
Want a FREE GYM SESSION!?
Hit the link below to receive your FREE GYM PASS to your nearest CRUNCH Gym!
👉🏻 CLICK HERE
Don't forget to follow us on our socials!
I = crunchfitnessau
T = crunchaustralia
REFERENCES
https://www.hydromassage.com/blog/hydromassage-benefits-for-wellness-recovery/
Got a question?
< Back
< Back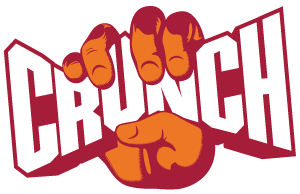 Crunch Fitness Virtual Assistant
I'd like some help reaching my Fitness goals!

I'm an existing member and would like some help!

I have some questions about becoming a Crunch member!