The thought of running for a long period of time can be a daunting prospect, especially if you have had a big break from fitness or simply don't enjoy running as much as others, I know I certainly don't!
Though what seems like a difficult task can actually be achieved through training both the mind and body to work as one.
Here we will take you through some important material that will help you on your way to running long distances!
BREAK IT DOWN
It can be a daunting prospect of knowing you are about to have a long run. This is where breaking the run down can really help you overcome those mental demons. For example, a 15km run can be broken down into three 5km sections. Each section can then be ran in a different direction, making the run seem less boring. You could also make these sections 4 to 1, meaning the first 4km will be running and walk the 5th. This will allow you to gain your breath back and slow the heartrate down.
TAKE YOUR TIME
Whilst it may feel as if you are going at a snail's pace, your goal is distance, not time. Taking breaks, walking, or just slowing down the pace is more than acceptable during these runs. To run long distances without getting tired, the focus needs to be on the length of the run, rather than the speed at which you are running. SLOW IT DOWN!
PREPARE THE MIND
Getting in the right frame of mind before starting your run is arguably more important than anything else when it comes to these types of endurance events. Negative thoughts will only hinder your progress, and make your runs feel as if they are taking forever. Shifting your mindset and using positive reinforcements are a great way to get yourself up for the battle. Comparing your run time to the length of a TV show or movie can work for some people, where as listening to heavy metal works for others. Find what makes you tick and go all in!
FRESH AIR
Run outside! Stuck on a treadmill staring at the exact same thing for a long period of time is good for nobody! This will only decrease your motivation and make your runs feel even longer! Plus, you don't get to run up and down hills or across different terrain. Enjoying the fresh air is definitely needed!
RUN = REWARD
Staying motivated can be hard, so giving yourself little rewards after completing long runs can be just what is needed to get you over that finish line! Maybe you can watch your fav TV show, eat an extra slice of chocolate cake, or have an extra 30min sleep in! Whatever it may be, use it to push yourself during your run.
STRENGTH TRAINING
Running long can be hard on the body. Weaknesses are easily identifiable and many have been caught out, leading to injuries and niggles which only hinder your running progress. Maintaining a solid strength program will fix any muscle imbalances, and allow the body to run for even longer periods of time – minus the injuries!
LOCATION LOCATION LOCATION
What's even better than running outdoors, is running somewhere you love! Explore your area, discover new places and unlock different running tracks along the way. It could be through a national park, along a beautiful beach or through a new neighborhood. Running through enjoyable scenery can give you that extra pep in your step!
FUEL THE FERRARI
You wouldn't put bad fuel in a Ferrari, would you?
So don't do it to yourself! Eating healthy when performing longer runs can help with recovery, injury prevention, and reduced muscle soreness/tightness. Maintaining high levels of water is also a must both pre and post run. Carb loading pre run can help with those long runs, and reduce the 'jelly leg' feeling. Don't forget post run to eat a meal rich in carbs, fats and protein in order to reduce recovery time and get you back out pounding the pavement!
The next step? RUN! Get out there and get into it! The challenge, struggles, and success of long-distance running makes for a mental battle like none other. You VS You. Put the work in and the joys of completing your first 5k, 10k, half or full marathon will definitely -outweigh the pain!
Enjoy your running and stay safe Crunchies!
WIN 10K CASH FOR A EURO TRIP
​WE at CRUNCH AUSTRALIA want to give YOU the chance to WIN $10,000* for a trip of a lifetime!
​
​Whether you want to tour the Colosseum in ITALY, the Eiffel Tower in FRANCE, or even party in GREECE – click here and see HOW TO WIN!
Want a FREE GYM SESSION!?
Hit the link below to receive your FREE GYM PASS to your nearest CRUNCH Gym!
👉🏻 CLICK HERE
Don't forget to follow us on our socials!
I = crunchfitnessau
Y = crunchaustralia
Got a question?
< Back
< Back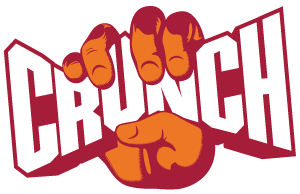 Crunch Fitness Virtual Assistant
I'd like some help reaching my Fitness goals!

I'm an existing member and would like some help!

I have some questions about becoming a Crunch member!