Everyone loves the feeling after a great workout. You've put in the hard yards and you're in a positive state of mind. However, a tough session can lead to muscle stiffness/soreness for the days following. A great way to combat this is to stretch both before and after each workout. Dynamic stretches before a workout are vital in warming the body up, reducing the likelihood of injury, and preventing muscles soreness post workout.
Dynamic stretches are controlled movements that place your body and muscles through a full range of motion. This allows the promotion of blood flow, and loosens ligaments and muscles.
Benefits can include:
Decreases stiffness
Improves flexibility
Increases range of motion
May improve performance
Helps prevent injury
Today we will run you through our 5 favourite dynamic stretches, giving you a step-by-step guide on how to perform each movement.
WALKING LUNGES
These are a perfect warm up when you are about to do any exercises for the lower body. Targeting the glutes, hamstrings, hip flexors and also activating the calves, this movement is great for warming those lower limbs up!
How to do it: 
Stand with your hands on your waist.
Take a step forward and lunge down, keeping your front knee in line with your hip and ankle.
Lower your back knee toward the floor without touching it down. Do not allow your front knee to go past your front toes.
Push off your back leg, and come back to a standing position.
SQUATS
This movement pairs perfectly with walking lunges, activating similar muscle groups whilst promoting blood flow. A staple in any dynamic warm up routine!
How to do it: 
Stand with your feet hip-width apart. Your arms can be straight out in front of you at shoulder height or clasped together in front of your chest.
Squat down, making sure your knees are in line with your toes as you lower down.
Stand back up.
ARM CIRCLES
Arm circles are exactly what the name suggests. Moving your arms in full circles to warm up the deltoids, pectorals and upper back muscles. This movement also frees up the shoulder joints and the neck.
How to do it: 
Keeping your arms straight, move both arms in full circles.
Rotate your arms forward and then backward.​
LEG SWINGS
A great movement for opening up the hips and hamstrings. Ideal before performing heavy leg exercises or running.
How to do it: 
Stand on one leg. You can hold onto something to maintain balance.
Swing the other leg in front of you and behind you, using a slow, controlled motion.
Move back and forth through your full range of motion.
WORLD'S GREATEST STRETCH
The name says it all! Hitting everywhere from the ankles and calves, right through to the hips, spine, and obliques. This movement does take some practice to master, and definitely requires a flexible body!
How to do it: 
Step forward with your left leg, and lower your body into a lunge. As you go down, place your right hand on the floor so it's even with your left foot. Your right knee should remain above the floor—not touching. Swing the other leg in front of you and behind you, using a slow, controlled motion.
Now move your left elbow inside your left foot, and rest it on the floor. Square your hips so you feel a stretch on both sides, and try to keep your back as flat as possible.
Move your left hand outside your left foot, and twist to reach for the sky. Try to pull the toes on your left foot up to your shin. Move back and forth through your full range of motion.
These dynamic stretches are a great part of any warm up, giving you the best possible chance of performing in the gym, whilst also reducing the chances of injury and muscles soreness.
Think we've missed one? Let us know in the comments what your favourite stretch to do is!
WIN A TECH PACK – VALUED OVER $6000
​CRUNCH AUSTRALIA wants to give YOU the chance to WIN an awesome tech pack – valued at over $6000! PLUS, we are giving away over $1600 on our social!
​
​Our Tech Pack includes an LG 65" Oled TV, OCULUS Quest VR Headset, Apple Watch 45MM GPS, LG Sound Bar, Oura Ring, & Microsoft Surface PRO8. – click here and see HOW TO WIN!
Want a FREE GYM SESSION!?
Hit the link below to receive your FREE GYM PASS to your nearest CRUNCH Gym!
👉🏻 CLICK HERE
Don't forget to follow us on our socials!
I = crunchfitnessau
T = crunchaustralia
REFERENCES
https://www.insider.com/dynamic-stretching
https://www.mensjournal.com/health-fitness/how-do-worlds-greatest-stretch/step-3/
Got a question?
< Back
< Back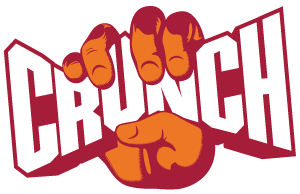 Crunch Fitness Virtual Assistant
I'd like some help reaching my Fitness goals!

I'm an existing member and would like some help!

I have some questions about becoming a Crunch member!