Decide what to wear to the gym.
Workout
For some, choosing what you're going to wear to the gym is the most important part of a gym session – and today, we'll look into exactly what your gym kit says about you!
Bright Colours – you can see this person from a mile away! Colours poppin' while they strut into the gym, ready to take on anything. Will confidently ask how many sets you have left and then proceed to set their phone up to film. Is generally the life of the party.
All Black – this person is NOT mucking about. They're focused, know what they need to do, and get it done. They couldn't care less about anything other than smashing their workouts and getting outta there. Are honest battlers who are secretly shredded and strong!
Matching Sets – the matching set is a sign of serious organization. You wake up early, drink water, meditate, and have aligned your chakras, all before hitting a workout looking bomb af in your matching set. Is usually the one to organize the party.
Accessories – Wrist straps, lifting belt, knee traps – alright, we get it, you can lift A LOT of weight. An experienced lifter who has their program, diet and nutrition on point! Can outlift 90% of people and lovessss Pre-workout!
Oversized Shirt – now you just don't give a F! You're past the point of caring, and would prefer to be comfortable when in the gym. You can lift some serious weight – and love when you rip that tee off after a session!
Tracksuit – it's winter, you're cold and don't wanna be here. You rug up and hit a workout, before jumping back into bed to binge-watch Netflix. Bonus points if they're matching!
Under Armour – you must be The Rock.
The Sports Guy – is always repping a different team's jersey! Or, he may be trying to hang onto his youth. Would've gone pro if not for a career-ending knee injury too!
Headphones – You're an old-school operator. Deadlift, squat, bench – repeat. All while blasting heavy metal and loving it. Are also the kindest people on earth.
Air Pods – The new generation of lifter. Can pop your air pods in and out at ease. Loves taking mirror selfies and posting/posing after every workout. Drinks 3x coffees per day, is a vibe, and brings ENERGY!
WIN 10K CASH FOR A EURO TRIP
​WE at CRUNCH AUSTRALIA want to give YOU the chance to WIN $10,000* for a trip of a lifetime!
​
​Whether you want to tour the Colosseum in ITALY, the Eiffel Tower in FRANCE, or even party in GREECE – click here and see HOW TO WIN!
Want a FREE GYM SESSION!?
Hit the link below to receive your FREE GYM PASS to your nearest CRUNCH Gym!
👉🏻 CLICK HERE
Don't forget to follow us on our socials!
I = crunchfitnessau
T = crunchaustralia
Got a question?
< Back
< Back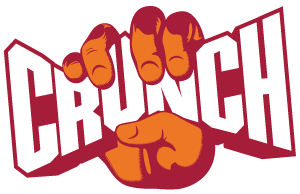 Crunch Fitness Virtual Assistant
I'd like some help reaching my Fitness goals!

I'm an existing member and would like some help!

I have some questions about becoming a Crunch member!