Crunch Fitness had the opportunity to chat with the 'Vitiligo Sister', Vane and Claudia, who train at Crunch Alexandria and have a condition known as 'Vitiligo'.  Through their everyday positive mindset, along with their Instagram page, these two sisters are motivating & inspiring many to achieve their goals and reach for the stars!
Below we discuss training at Crunch Fitness, what exactly is Vitiligo, and some tips & tricks for staying in that positive mental state! Enjoy the read!
How long have you both been Crunch members for?
Crunch was spot on since day one in mid-July of this year when we decided to start training our bodies and minds. We love the gym so much because it reminds us of when we used to do gymnastics when we were younger.
Why do you like working out at Crunch?
The installations are made to accommodate all of our training, spontaneous or programmed, there is space for floor training, for rings and we enjoy the variety of classes that Crunch has to offer, specially finishing the day with a relaxing yoga class.
We are passionate about exercising outdoor and at Crunch we are able to do it in the terrace and breath fresh air and enjoy our beautiful blue Sydney skies.

What is your favourite exercise/class/workout to do?
We like to leave the best part of our training for last! The relaxing room and the hydro massage are one of our faves, it gives you that spa feeling for the perfect finish of our training.
We are also doing calisthenics at Crunch, which is based on gymnastics, and to do so we have to get in shape.
We count on the amazing variety of equipment that's at Crunch so we can use them to develop our muscles and to drain our stress, anger, frustrations, sadness and nasty feelings whilst we push hard to build our bodies.
Some people may not know what Vitiligo is, could you please explain a little to us about what it is!
Vitiligo is a medical condition that causes the skin to lose its pigmentation giving you a patchy appearance. It's caused by diverse factors: autoimmune deficiency, stress and like in our case, genetics.
Luckily, it is not a transmissible disease; hence, you can't catch it from someone else. Depigmentation starts with one tiny white spot, however, stress plays a major part on how fast they spread uncontrollably. As we have faced many personal challenges during our lives, and still going through a lot of health issues besides Vitiligo, we have decided to open an Instagram page to encourage and help anybody with any autoimmune disease or that's going through a rough time.
Having Vitiligo for more than two decades has taught us that it's easier not to go through this journey alone, being supported by a group of people that can look after you, being able to share our experiences and talking about it out loud has a beneficial catharsis effect.

We can imagine you guys being pretty inspiring for others with Vitiligo, did you intend to motivate and shed more light on the condition when starting the Instagram page?
As we empathize with people we would like to offer our support by sharing our story and tools on how we all can deal with this situation; encouraging others to feel strong, and better about themselves and most importantly, TO LOVE THEMSELVES JUST THE WAY THEY ARE!
If you had to give 1 tip/trick on staying positive and in a healthy mindset, what you that tip be!
Our key tip would be NEVER GIVE UP, with time you learn to be resilient! do everything in your power to heal and grow, because you have much-undiscovered potential and the world needs you, trust the plan.
Got a question?
< Back
< Back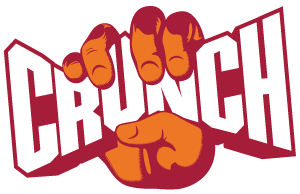 Crunch Fitness Virtual Assistant
I'd like some help reaching my Fitness goals!

I'm an existing member and would like some help!

I have some questions about becoming a Crunch member!