THE EXERCISE THAT IS ALL OVER TIKTOK
TikTok can be a weird and wonderful place at the best of times, and we think we have found the next exercise that you'll love adding to your workout.
An American Exercise Science Major and online coach, better know as 'JPG Coaching', is taking the world by storm showcasing the intricacies of muscle movements and the best ways to progress in the gym.
One exercise, the BULGARIAN SPLIT SQUAT, has taken over, with the bodybuilders video's gaining millions of views, by teaching an effective way to perform this exercise for MASSIVE results.
JP explains that the optimal height for the raised rear leg is between 6-10 Inches (15-25cm), meaning that no bench is required.
This allows the user to place more strain on the glutes, allowing for a more targeted exercise.
With the rear leg only raised slightly, this makes performing the exercise much easier to maintain balance and push out more reps.
TikTok users have LOVED this exercise, and after reading this, we think you will too!
FOLLOW US ON TIKTOK @CRUNCHFITNESSAU
FOLLOW US ON TWITTER @CRUNCHAUSTRALIA
Got a question?
< Back
< Back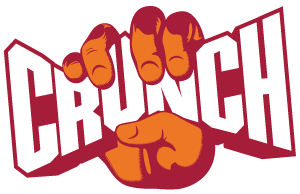 Crunch Fitness Virtual Assistant
I'd like some help reaching my Fitness goals!

I'm an existing member and would like some help!

I have some questions about becoming a Crunch member!