We had the privilege of interviewing one of our awesome General Managers, Aidan Kajan. He shares his fitness journey & lifestyle since starting work at Crunch Fitness!
How did you become part of the Crunch family?
I became part of the Crunch family through persistence.  I actually got turned down twice, applied a third time & finally scored a job at Crunch Fitness! When I first started out, I didn't get the role that I wanted, however I persisted & am now the General Manager of Crunch Fitness Parramatta.
What's your favourite thing about working for Crunch?
My favourite thing about working for Crunch is the fact that I get to help people everyday whether it's my own staff or my Crunch members & I have fun doing it!
Can you tell us about your own weight loss journey?
My own weight loss journey started 3 years ago, I was 146kgs. I wasn't feeling happy with myself, I was depressed and unable to do the things I wanted to do everyday. This is when I decided to make a change in my life through dedication, hard work & wanting to eat healthier, I got my weight under 100kgs. I am now at a much healthier weight & living a much happier life.

Do you have any special tips/life advice you'd like to share with our Crunch members?
If I had one tip or a piece of life advice that I'd like to share is that all the little things count. It's one step at a time, everything that you do equals the big picture in the end. So don't give up! You may not see results or be where you want to in a week or a month, but if you persevere and keep doing the small things, in 6 months time you'll hit your goals.
If you're over not being able to reach your goals the way you want to, try something different & come visit one of our Crunch Clubs!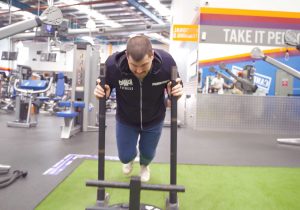 SEE HOW CRUNCH FITNESS CAN HELP YOU WITH YOUR OWN PERSONAL FITNESS JOURNEY
Congratulations Aidan with how far you've come with your fitness journey. We're sure we'll be seeing many more amazing things to come!
If embarking on your own personal fitness journey just like Aidan's is something you've been thinking about, get in touch with one of our friendly Crunch Fitness staff members. Whatever your goals or aspirations are, we have a team of world class personal trainers who are ready to take your sessions and goals to the next level.
Got a question?
< Back
< Back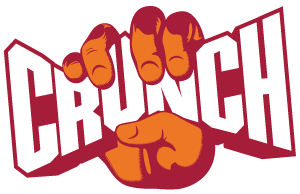 Crunch Fitness Virtual Assistant
I'd like some help reaching my Fitness goals!

I'm an existing member and would like some help!

I have some questions about becoming a Crunch member!