At Crunch Fitness, we know that no two members are the same. Everybody has a story, goal, or fitness ambition that is different to the person working out next to them!
We love to uncover and shine a spotlight on members who are contributing to the Crunch philosophy and showing that our Clubs really are #NoJudgments! Our Clubs are spaces for growth, opportunity, and inclusiveness. Below, we take a look at some of our previous Members of the Month, whether they have been working hard in the gym, or making it a fun and happy environment, these members are incredible and what makes our community so good!
June Member 
Rebecca Zhu
Location: Crunch Parramatta

"I enjoy working out at crunch so much because it's user friendly, I started my gym journey at crunch and was always intimidated. I love the wide range of equipment it offers and the best part for me was the perk membership. As I was scared to gym, I was able to go with my friends and family to start my gym journey."
"My fav workout is anything to do with upper body, such as lats pulldown, face pulls and bench press!"
July Member
Luke Maroun
Location: Crunch Alexandria

"Crunch is my favourite because of the friendly staff and the best Zumba classes! Not to mention the most amazing and fun teachers. I love Yoshi, Steve and Alfonso's Zumba classes at the moment."
"I started coming to Crunch 2 years ago and since I started doing Zumba, I have lost 20 kilos!
I love Crunch because it has improved more than just my physical health but my social health too! Living with a double disability – Down syndrome and cerebral palsy – I continue to push the limits and break records!"
"I was told I might never walk. Now here I am jumping around and doing Zumba 2-3 times a week!
Thanks to the classes and the people at Crunch fitness, my social life has improved, my confidence has skyrocketed, my mobility and flexibility is the best it's ever been and I am just so happy!"
August Member
Bonnie Shanley
Location: Crunch Richmond

"I love working out at Crunch because of the flow they have, if I'm unsure of what I wanna do for the day, I'm not asking myself that question for long!"
"There's loads of equipment for every workout you could possibly do! My favourite exercise to do is a 2km run on the treadmill at the start of every gym session before I continue on with my work out for that day."
Congratulations to these Winners! We love seeing everyone smiling and happy in our gyms! Tagging us in your posts and stories on social media is SO GOOD – we LOVE sharing your content!
Know someone who you think deserves next month's Member of The Month?
Shoot us a message on our Instagram @crunchfitnessau or email us at marketing@crunch.com.au to nominate!
You could win an awesome prize!
Got a question?
< Back
< Back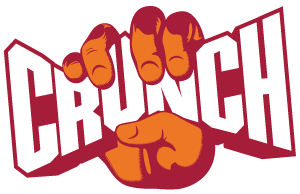 Crunch Fitness Virtual Assistant
I'd like some help reaching my Fitness goals!

I'm an existing member and would like some help!

I have some questions about becoming a Crunch member!