We met up with the very humble, brave & confident Group Fitness Instructor, Mish from Crunch Mortdale! Teaching a variety of classes from Cardio Tai Box and Ultimate Conditioning and is trained in most strength, conditioning, HIIT training and boxing type classes, Mish shares with us her fitness journey! Through teaching these classes, she gives back to the community, empowering members in particular women from all walks of life along the way.

MISH'S FITNESS JOURNEY
I started off my fitness journey back in 2014 as an overweight, unhealthy and insecure member. I spontaneously decided to join the gym one day and for the first few months I was mainly using only cardio equipment. Gradually, I started to participate in Group Fitness classes and from there on my love for fitness grew. Three to five classes a week turned into 10 to 12+ classes a week sometimes. It was addictive, I lost 26kgs and started to have a better relationship with my body, my mind, food choices and I had a better outlook towards life. Weekends were even planned around my gym schedule and in general I was a happier person! So fast forward a few years, one day in 2016 I was approached by one of the Coordinators here at Crunch to see if I'd like to potentially become a Group Fitness Instructor. With lots of self-doubt and a bit of a push, I decided to take the leap! I am now a qualified Group Fitness Instructor and Personal Trainer who continues to be on a mission to help people and make a difference. 

LIVING A HEALTHIER LIFESTYLE HAS MADE A POSITIVE IMPACT ON MY LIFE
Through living a healthier lifestyle and better mindset, I have grown to be more confident, more expressive and I am not afraid of what life throws at me. You take the good with the bad, the bad with the good and just go for it! A highlight for me would be earning the Group Fitness Instructor of the Year award in 2018/2019.

I'M PASSIONATE ABOUT SHARING MY STORY WITH OTHER MEMBERS
I'm passionate about sharing my story as I really believe it will inspire members who have experienced a similar story to mine. I wanted to share my journey because I wanted to give back to members. One of the main reasons why I took a leap of faith and became an instructor was because I want to empower members to be the best version of themselves, in particular women. This is because at the time I started training I noticed the ratio of women to men in group fitness classes was about 10:1 on average. That soon became another one of many goals for me – to change the dynamics of group fitness and get more men participating. I have seen group fitness change over the last few years and there is now many members of both genders, across all ages, diversity, and fitness levels participating in group fitness classes.

MISH'S MESSAGE TO YOU
So guys if you have never tried a group fitness class before, I highly recommend giving it a go. Not only do you sweat up a storm under the direction of amazing instructors that Crunch has to offer, but you become a part of a heart warming, blissful community. Crunch prides themselves on a NO JUDGMENTS philosophy. Consistency is the key and by showing up, you are already half way! When you come to the gym, make yourself a priority and really connect with your mind and body during each workout and never give up! After all, you have two choices – you can either throw in the towel or use it to wipe the sweat off your face.
SEE HOW CRUNCH FITNESS CAN HELP YOU WITH YOUR OWN PERSONAL FITNESS JOURNEY
Congratulations Mish on losing 26kgs & creating a new  lifestyle for yourself inspiring others along the way!
If embarking on your own personal fitness journey is something you've been thinking about, get in touch with one of our friendly Crunch Fitness staff members. Whatever your goals or aspirations are, we have a team of world class personal trainers who are ready to take your sessions and goals to the next level. If having a career at Crunch is something you are passionate about, you can apply here.
Watch the full interview here.
---
Got a question?
< Back
< Back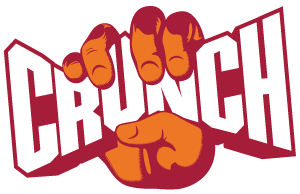 Crunch Fitness Virtual Assistant
I'd like some help reaching my Fitness goals!

I'm an existing member and would like some help!

I have some questions about becoming a Crunch member!