There are more than 28 different kinds of collagen, all of which are beneficial to your health in some way. However, bovine collagen is one of the most advantageous form.
The benefits of Bovine Collagen are:
Gut health
Improves Mood
Vitality
Increases Energy
Cleansing
Skin health
Reduce cholesterol
Hydration
Improves Brain health
Antioxidants
Prevent cell damage
Hormonal balance
Helps with Inflammation
Did you know that Crunch Fitness currently are partnered with BeeHappi which is an all-natural Bovine Collagen supplement?
BeeHappi is a supplement that is beneficial to add to an exercise and wellness routine, this will help consumers become happier and healthier both inside and out. Benefits include increased energy to exercise, which will be sustained all day, better sleep, lowering sugar cravings, maintaining regular bowel movements, reducing bloating, total gut and intestinal health and so much more.
This product is very easy to add into one's fitness regime. For the daily health, add one scoop to any food or beverage twice a day.
Try it now and let us know if you see any of these benefits.
Visit https://www.beehappi.com.au/ and use code CRUNCH15 for 15% off!
WIN A THERABODY WELLNESS PACKAGE – VALUED AT OVER $3900
​CRUNCH AUSTRALIA wants to give YOU the chance to WIN an awesome Therabody package – valued at over $3900!
​
​Our Therabody Wellness Packs includes a Theragun PRO, Wireless Charging Stand, Theragun Mini, Wave Series Roller, Multi-Device Wireless Charger, Wave Due, Wave Solo, PowerDot Pro Bundle, RecoveryAir and a Therabody personal education session.
Click here to find out more!
Want a FREE GYM SESSION!?
Hit the link below to receive your FREE GYM PASS to your nearest CRUNCH Gym!
👉🏻 CLICK HERE
Don't forget to follow us on our socials!
I = crunchfitnessau
T = crunchaustralia
Got a question?
< Back
< Back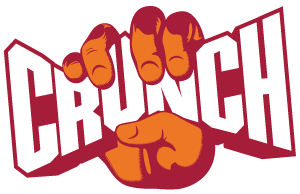 Crunch Fitness Virtual Assistant
I'd like some help reaching my Fitness goals!

I'm an existing member and would like some help!

I have some questions about becoming a Crunch member!