Over the years, there has been a growing focus on weight loss, with new 'ground-breaking' products or fad diets that are sold as the 'holy grail' when it comes to shedding those kgs and maintaining a healthy and happy body. BUT! Do you actually need to jump on these trends and fast fixes to achieve that perfect body and chiselled abs? The answer… is no! Below we've defined, and outlined some simple steps you can take to help reduce the amount of toxic fats that may be causing you issues!
Toxic fat, or better known as visceral fat is the stubborn fat hanging around your heart, liver, pancreas and all the other organs in your abdomen. It makes up for approximately one tenth of your body's fat and can actively increase the risk of serious health problems.
But why exactly is it bad for your health?

Having excessive visceral fat increases your risk of developing serious and life-threatening medical conditions. These include:
How exactly would you know if you have excessive visceral fat?

One way to tell if you have visceral fat is to measure your waist. Your waist circumference is a good way to check how much fat is deep inside the belly and around the organs. For women, the risk of chronic disease is increased if the waist circumference is above 80cm and for men is above 94cm. For a more in depth look at your body's composition, visit any of our Crunch locations and use the Evolt Body scan, giving you a complete breakdown of your bodies makeup.
DAMN! What if your results show excessive visceral fat, what can you do?

So you're looking to make a positive change about that pesky visceral fat! Don't worry, we got you. We have listed some easy ways to help you lose that Visceral fat.
These include:
Working out – It doesn't need to be intense every day, just keep consistent with it! Trust us, not only will it reduce your chance of serious illness relating to visceral fat, but your mental and emotional health will improve!
Eating a healthy diet – A healthy diet includes lean proteins, whole grains, low-fat dairy, fruits and vegetables. You should limit trans fats, refined sugars, sodium and processed foods.
Quit smoking – it ain't rocket science, put the ciggies down! You'll see improvements all across your life when stop smoking.
Getting enough sleep – sleep is key. It will increase your energy levels throughout the day, improve your mood and enhance your overall health & wellbeing! Aim for 8 hours per night.
We know it can be hard work, but if you maintain a solid diet and workout schedule, you'll be on the path to success in no time!
Even though these tips are handy to have, we would highly recommend seeing a GP if you are after a full breakdown of visceral fats.
In the meantime, we love seeing you all crunching your goals with Crunch!
Want a FREE GYM SESSION!?
Hit the link below to receive your FREE GYM PASS to your nearest CRUNCH Gym!
👉🏻 CLICK HERE
Don't forget to follow us on our socials!
I = crunchfitnessau
T = crunchaustralia
Got a question?
< Back
< Back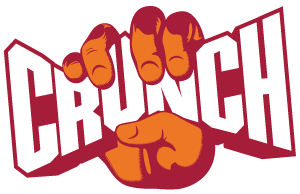 Crunch Fitness Virtual Assistant
I'd like some help reaching my Fitness goals!

I'm an existing member and would like some help!

I have some questions about becoming a Crunch member!