Are you ever stuck on what to make for lunch? We're sure you don't want to be eating the same boring thing you had yesterday, or the day before that. We've listed a few sandwich recipes that are easy to make, delicious & will keep you satisfied till dinner! These fillings can also be used in wraps, baguettes or buns.
Salmon & Avocado
Ingredients
1 shallot (chopped finely)
1 teaspoon dill (chopped)
1 teaspoon baby capers
1/2 cup light mayonnaise
1 teaspoon lemon juice
1/2 Hass avocado
20g spinach leaves
150g smoked salmon
Olive oil
Ground pepper
Method: Combine the mayonnaise, shallot, capers, dill and lemon juice in a small bowl. Spread this mixture over your bread. Then add the salmon, avocado, spinach. Drizzle with olive oil & sprinkle of ground pepper to finish.
Fig, Ricotta & Walnut
Ingredients
1/2 cup low-fat smooth ricotta
2 figs (sliced)
Ground cinnamon
2 teaspoons walnuts, unsalted
Honey
Method: Spread the ricotta over your sandwich. Drizzle the honey over the ricotta & sprinkle a light amount of ground cinnamon over the top. Then add the figs & walnuts to your sandwich. You can choose to sprinkle a little more honey over the top or enjoy as is!
Egg & French Shallot
Ingredients
2 boiled eggs
1/2 cup whole egg mayonnaise
Butter
French shallot to garnish
Method: Spread the butter over your bread as a base. Add the mayonnaise & boiled eggs (be sure that your egg is cut in half). Place shallot as garnish over the eggs & enjoy!

Prosciutto & Provolone
Ingredients
Provolone cheese (cut into thick blocks)
3 thin slices prosciutto
Butter
Salt & pepper
Olive oil
Method: You can use Italian or kalamata olive bread for this sandwich recipe. Spread the butter over your bread. Then add you prosciutto & cheese. Sprinkle salt & pepper to taste, and finish with a drizzle of olive oil.
Roast Beef & Radish
Ingredients
Roast Beef
1 radish (thinly sliced)
1 tablespoon greek yoghurt
1 shallot (chopped)
1 teaspoon capers
salt & pepper
Method: In a small bowl, combine the radish, greek yoghurt, shallot, and capers. Spread this mixture over your bread. Then add your roast beef and salt & pepper for taste.
Chicken & Avocado
Ingredients
Chicken breast
Spinach leaves
1/2 Hass avocado
Salt & Pepper
Olive Oil
Method: In a small bowl, marinate the spinach leaves with the salt, pepper & olive oil. Spread the avocado all over the base of your sandwich & add chicken & spinach leaves on top. You can add extra ground pepper or lemon juice over the top if you wish.

These healthy sandwiches can be stored in the fridge & easily packed for when you need something on the go or if you're headed off to a picnic with your friends & family!
IMPROVE YOUR HEALTH & FITNESS PLAN AT CRUNCH FITNESS
No matter where you are with your health & fitness plan, we can provide the advice you need to move forward to reach your goals. Our certified world-class personal trainers are here to help you and make you feel confident with your fitness journey.
Many of our Personal Trainers here at Crunch Fitness have qualifications in Nutrition & Weight management and can be of help regarding nutritional advice. Head over to the crunch Personal Training Page to get into contact with one of our PTs  today!
Got a question?
< Back
< Back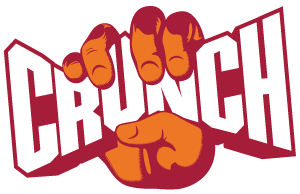 Crunch Fitness Virtual Assistant
I'd like some help reaching my Fitness goals!

I'm an existing member and would like some help!

I have some questions about becoming a Crunch member!