Dry scooping pre-workout has become a viral trend amongst the younger generations. This craze is mostly driven by TikTok, with thousands of videos of people dry scooping before hitting the gym. So, what actually is dry scooping and how does it stack up with other methods?
WHAT IS IT?
Pre-workout is aimed to boost focus, energy levels and improve workout capabilities, whilst minimizing fatigue.
According to GoodRx Health, dry scooping refers to "taking the powder (pre-workout supplement) by the scoopful rather than first mixing it with a liquid." It is believed that consuming pre-workout in this concentrated dose, can increase the effects of the supplement and speed up the process.
RISKS?
Dry scooping comes with some risks, which vary in terms of severity.
An overdose of Caffeine can result in headaches, anxiety, insomnia, and dehydration.
Accidental inhalation is another issue. Now, this occurs when the pre-workout powder enters your lungs and nasal cavities. If this does happen, it can cause inflammation or an infection in your lungs.
Digestive issues, from entering your stomach suddenly cause vomiting, nausea, and diarrhea.
The main issue, however, is the effects this has on the heart. The sheer amount of caffeine entering the body at once can cause heart palpitations and increased blood pressure. Healthline has reported that there have been "at least one documented case of a social media influencer experiencing a heart attack while dry scooping pre-workout".
SHOULD YOU DO IT?
Now look, the short answer is no. There is absolutely no reason to start dry scooping. Taking pre-workout in liquid form vs dry scooping is identical in how it works in the body. The only negative is that dry scooping can cause health issues, which will then lead to days out of the gym. It's a simple formula, mix in water or your liquid of choice, and you're good to go. Always read the label and take the recommended amount.
ALTERNATIVES
Take with water 😂
Cut watermelon into small chunks, pour pre-workout over chunks and let it absorb. And there you have it, a healthy snack before hitting the gym and a safe way to have pre-workout!
WIN 10K CASH FOR A EURO TRIP
​WE at CRUNCH AUSTRALIA want to give YOU the chance to WIN $10,000* for a trip of a lifetime!
​
​Whether you want to tour the Colosseum in ITALY, the Eiffel Tower in FRANCE, or even party in GREECE – click here and see HOW TO WIN!
Want a FREE GYM SESSION!?
Hit the link below to receive your FREE GYM PASS to your nearest CRUNCH Gym!
👉🏻 CLICK HERE
Don't forget to follow us on our socials!
I = crunchfitnessau
T = crunchaustralia
.
.
.
References
https://www.goodrx.com/well-being/diet-nutrition/what-is-dry-scooping-pre-workout
https://www.healthline.com/nutrition/dry-scooping-pre-workout-tiktok#bottom-line
Got a question?
< Back
< Back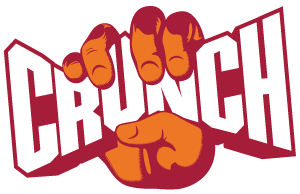 Crunch Fitness Virtual Assistant
I'd like some help reaching my Fitness goals!

I'm an existing member and would like some help!

I have some questions about becoming a Crunch member!