Stuck on Christmas gifts? Or maybe you're running out of time!
Well, you can now RELAX! Below we have some great gift ideas that should see you be the favourite family member come Christmas morning!

City Cave is Float & Wellness Centre that aims to build healthier communities through services that support the mental and physical wellbeing of our clients.
They offer Infrared Saunas, Floatation therapy and Massages.
Crunch Fitness members can currently receive $10 off Floatation therapy and $5 off Infrared Sauna's with the code CNH822S! The perfect gift for those looking to improve their overall health and wellbeing!

Calling all dog owners and lovers! Know someone who has a dog? Pooch Pack has everything a man's best friend could ask for, and is a perfect Christmas present to keep the owner and their pooches happy!
Pooch pack snacks are made-to-order, all-natural, ethically produced, human-grade dog treats. They believe it is critical to provide dogs with food of the same high quality as humans, believing that if it isn't good enough for us, it isn't good enough for your dogs.
All Crunch members can receive 15% off all products using the code Crunch15 when checking out!

Bee Happi is an Australian made supplement line whose focus is on improving the health & wellbeing of people through 100% natural products. A collagen health supplement made up of 100% natural ingredients designed to offer you the energy and health you need to begin and finish your path towards a healthier lifestyle, but with a few extra health benefits. This product has assisted so many to help reduce sugar cravings and get that extra boost of energy everyone wants and needs.
Use the code Crunch15 to receive 15% off all products from Bee Happi!
————–
Still looking for a present? Maybe what you're after is our CHRISTMAS BUNDLE GIVEAWAY! Featuring over $900 worth of products, this bundle has something for everybody!
Check out our Instagram NOW to find out how you can win this EPIC Christmas prize pack!
Still looking?? We're also giving away a 1 YEAR SUMMIT Membership for FREE! Again, visit our Instagram and follow the prompts to win your free 1-year gym membership! Think of all the supplements you can buy now!
Got a question?
< Back
< Back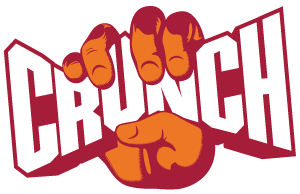 Crunch Fitness Virtual Assistant
I'd like some help reaching my Fitness goals!

I'm an existing member and would like some help!

I have some questions about becoming a Crunch member!