With restrictions easing and our lives slowly returning back to 'normal', this is the perfect opportunity to get back in to routine and jump back on the 'healthy eating' band wagon. Meal prepping is a great solution to kick start your COMEBACK and will assist you in providing the motivation you may have lost during isolation. We are here to help so let's go Crunchies!
Why meal prep?


There are many benefits that you gain from meal prep. It's one of those things that once you get in the habit of doing so, you will never look back!
You will save money: By preparing your meals in advance, this will avoid impulse buying, ordering and eating out. Instead of spending $20 each day on that 'healthy' wrap or salad and another $10 on your 'healthy juice', buying your food in bulk is a great technique to save money whether you are on a budget or not.
Portion control: We often get caught up in making sure our bowls are full to the brim or our plates are completely covered with food. We may even be guilty of going back for seconds or even thirds! Dividing your meals up in separate containers equally is a great technique to help you realise how much food you actually require to feel satisfied.
You will save time: Putting aside an hour of your time to meal prep may seem like a chore at first, but we promise you that in the long run the benefits will make you question why you never began earlier. Waking up in the morning grabbing your lunch from the fridge to take to work, or coming home from work knowing you have your meal portioned out ready to be eaten will never feel better!
Improve your cooking skills: It won't take much time to realise you are a pro in the kitchen once you begin meal prepping! Start with simple recipes making sure they consist of adequate carbs, proteins and healthy fats and work your way up. We can guarantee you will surprise yourself!
Getting started


The food you consume for breakfast, lunch and dinner should be exciting and tasty! Your meals definitely do not have to be boring. Below are some quick tips to getting started on your meal prep.
Figure out what foods you (and your friends/ family if necessary) enjoy eating. What is your favourite type of protein to eat? What vegetables do you ENJOY? There is no point dreading your next meal. Remember HEALTHY does not mean BORING so spice it up and have some fun!
Start a collection of healthy and nutritious recipes. You may want to start following and pinning well-known Instagram pages, blogs or watching Youtube videos for ideas on what to cook.
Write out a grocery list to make your shopping quicker and more efficient.
On the day you prep your meals, start with the foods that take the longest to cook so you can multi-task and save time. Whilst your food is on the stove top, or your water is bubbling, try chopping up your veggies at the same time.
As soon as your food is cooked, separate it in to containers per day to kick start your week.
What foods can I prep?


The list of foods that work well when preparing your meals is endless. Below are just a few you may want to take in to consideration to make certain you are consuming adequate carbs, healthy fats and proteins.
Lean meats/ poultry: Chicken, beef, pork, turkey
Grains & Pasta: Brown rice, basmati rice, quinoa, wholegrain pasta
Vegetables: Carrots, zucchini, broccoli, sweet potato, mushrooms, cauliflower, pumpkin
Food prep should be something enjoyable so have fun with it! We hope this guide has provided you with the right information to GET STARTED and create a new HABIT. We are here to make your life easier! Don't forget that by meal prepping, you will provide yourself with HUGE benefits to both your physical and mental health, your relationship with food and with people around you as well as your wallet!
Want to be featured?


Share your awesome meal prep ideas on Instagram and tag us @crunchfitnessau. We would love to see how creative our Crunchies are in the kitchen!
Got a question?
< Back
< Back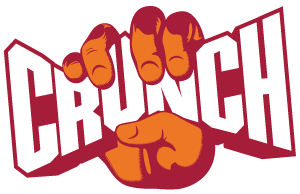 Crunch Fitness Virtual Assistant
I'd like some help reaching my Fitness goals!

I'm an existing member and would like some help!

I have some questions about becoming a Crunch member!