Testosterone is a hormone that plays a role in muscle mass, the way fat is stored in men's body, sex drive and sperm production. The production of Testosterone increases during puberty and slowly decreases after around age 30. Low testosterone is associated with reduced muscle mass, weight gain, fatigue, change in sleep, feeling irritated or depressed and erectile dysfunction.
Here are some natural ways to improve T naturally:
Improve your diet: include wide range of vegetables and fruits in your diet, and healthy fats such as avocados, chicken, fish and olive oil
Maintain a healthy weight: excessive fat, particularly abdominal fat can lead to low T levels. Implementing a cardio routine you can keep up, including strength training can help you burn calories. Strength training can help boost your metabolism and burn calories even when you're not working out.
Sleep matters! Majority of T releases when you're asleep, while you may feel fine throughout the day on 5 hours of sleep, it can actually decrease your T levels from 10-15% the next day!
Stress relief. Relief stress by doing activities which you enjoy for a few hours each day, and try deep-breathing exercises. High amounts of cortisol in your body for a long period of time can reduce your T levels.
Got a question?
< Back
< Back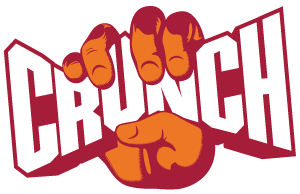 Crunch Fitness Virtual Assistant
I'd like some help reaching my Fitness goals!

I'm an existing member and would like some help!

I have some questions about becoming a Crunch member!