Getting back into the swing of things after a long lay off can be challenging. Whether it's due to the Christmas holidays, the pandemic, or even after an injury, finding your routine and gaining your fitness back can be a difficult but exciting task.
Below we have outlined a few handy tips when jumping back into the gym.
EASE INTO IT
Now when you walk into the gym for the first time in 2022, be prepared to not hit your PB's. After a long layoff, your body isn't going to be able to slide right back into it. This is where easing into your exercises and routine is essential, because no one wants to start the year off with an injury, right? Going from 0 – 100 can also cause a serious case of DOMS, or "delayed onset muscle soreness'. This is definitely more prevalent when starting back up!
BACK TO BASICS
BASICS! Do not try and reinvent the wheel, i.e., try that TikTok video you saw of Russian gymnasts triple backflipping while bicep curling. Compound movements are KING!
Incorporate these into your workouts to see maximum results and get back on track! Preferably, do these movements at the start of your workouts, and then use more isolated exercises to target the specific body part you are training!
STRETCH
This is essential! Before doing anything in the gym, you need to STRETCH! It speaks for itself, and frankly, if you are not stretching before each workout, you are doing yourself a disservice. Some of the major benefits of stretching include:
Injury prevention
Reduced muscle soreness,
Increased flexibility
Range of motion
Improved circulation
Better posture
Have FUN
The gym is all about fun! And if you're not enjoying yourself or feeling good about going to the gym, then it can be really difficult to motivate yourself. When it's feeling like a bit of a 'chore', you need to first understand why you are not having fun. This can be done by breaking down your workout, exercises, and routine. Maybe it has become a little bland and boring? The best way to get back into the groove, is to mix up your workouts and exercises. Try new movements, go with a friend, or come to CRUNCH! We're sure you'll fall in love with fitness once trying our gyms!
DIET
They say abs are made in the kitchen, and after a big Christmas feast, majority will say that it is true! Getting back to the 'straight & narrow' is just as important as hitting your workouts. By drinking plenty of water accompanied with a structured meal plan can be a crucial part in staying physically and mentally fit.
SET GOALS
This is a MUST!
"A goal properly set is halfway reached"
Goal setting is a vital part to improving and becoming the healthiest version of yourself. Without these, working out can begin to feel mundane and pointless. When you have an attainable goal, you are focused and determined to push yourself in order to reach it. Goals can be anything from wanting to reach that PB on bench press, run a 10k, or even just eat healthy and clean. Point is, a goal needs to be in place!
WIN 10K CASH FOR A EURO TRIP
​WE at CRUNCH AUSTRALIA want to give YOU the chance to WIN $10,000* for a trip of a lifetime!
​
​Whether you want to tour the Colosseum in ITALY, the Eiffel Tower in FRANCE, or even party in GREECE – click here and see HOW TO WIN!
Want a FREE GYM SESSION!?
Hit the link below to receive your FREE GYM PASS to your nearest CRUNCH Gym!
👉🏻 CLICK HERE
Don't forget to follow us on our socials!
I = crunchfitnessau
Y = crunchaustralia
Got a question?
< Back
< Back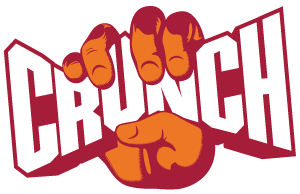 Crunch Fitness Virtual Assistant
I'd like some help reaching my Fitness goals!

I'm an existing member and would like some help!

I have some questions about becoming a Crunch member!