As we are settling into the colder months and our bed is getting cosier by the day it is becoming more and more challenging to smash out those fitness goals that we had all set out at the start of 2020. Even the best of us can agree that the hardest part of a workout is actually getting started! Just because our gyms have temporarily closed due to Coronavirus, we are still here to help you Perspire to Greatness and kick ass – even from your backyard!
We have come up with 5 Tips to help kick start your fitness goals or to help you get back on track if you may have let these slip away. Our aim is to motivate you through these times of uncertainty and to help you break those mental barriers that are hindering your health and fitness progress!
1. Schedule it in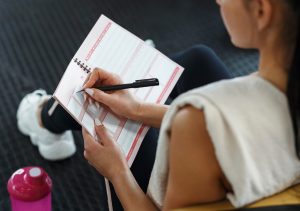 Many of us can confidently say that they do not forget to show up to an important doctor's appointment or to turn up to work. Why should working out be different? Make it a priority to set aside an hour of your day in your schedule to exercise. Make it a habit! This will help eliminate excuses and exercise will be considered non-negotiable! You will soon realise that blocking out time in your calendar will make it much easier to work out!
2. Dress for the occasion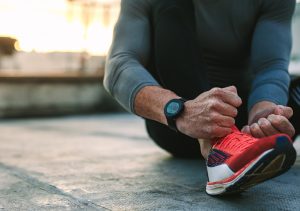 Just because you are isolated at home, this doesn't mean that you neglect your gym clothes. After all, they need a workout too! The best way to get motivated is by waking up and without hesitation finding something to wear that you feel confident in! We can guarantee you that once you are dressed ready to work out, the temptations to jump back into bed will significantly decrease. If this doesn't motivate you enough, show off your workout gear and do it for the after selfie!
3. Mix it up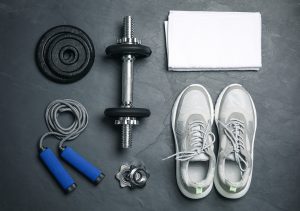 Not all of your workouts need to be the same. Variety is key and is one way to get you motivated to stick to your fitness goals! Sometimes we wake up thinking we are 'not in the mood' to train. Do not stress! This is normal and happens to the best of us. Before going to bed, have a few different workouts in mind that you may want to do. You may not feel like smashing out a lower body workout, so instead you can go for a run or try one of our classes online with CRUNCH LIVE. Any workout is better than no workout at all. By having a variety of workouts, this will keep your fitness routine exciting and easier to stick to in the long run!
4. Fuel your body with the good stuff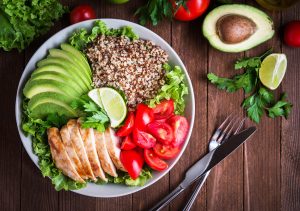 Remember food = fuel! If you struggle to motivate yourself to work out due to a lack of energy, the best solution is to fuel your body with all of the good stuff! Processed foods and foods high in sugar will make you feel lazy, tired and lethargic and certainly won't put you in the best of moods to work out. By incorporating foods in your diet that contain the three macro-nutrients; carbs, fats and protein as well as enjoying foods high in vitamins and minerals, your body will get the right energy needed to smash out a workout!
5. Think of the after feeling

There are not many people that say they feel worse after a workout. This is because physical activity releases chemicals in your brain such as serotonin and endorphins which significantly boosts your mood.  It is important to know the mental health benefits of exercise, especially when you are lacking motivation. You would be surprised, a lot of the time your best workouts end up being the ones that were most challenging to get motivated for. Before you work out, remind yourself of how amazing you will feel afterwards! We can guarantee you that you won't regret it!
REMEMBER, STAY STRONG, STAY CRUNCHING, STAY POSITIVE!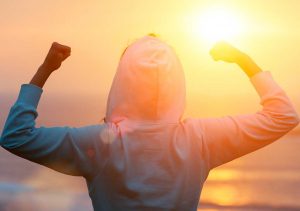 Got a question?
< Back
< Back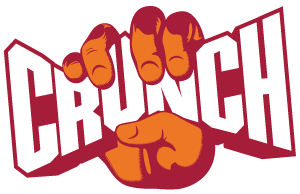 Crunch Fitness Virtual Assistant
I'd like some help reaching my Fitness goals!

I'm an existing member and would like some help!

I have some questions about becoming a Crunch member!