We all know that exercise is great for getting in shape and improving your body, reducing issues such as obesity, blood pressure, and diabetes. However, what some overlook is just how important exercise is on one's mental health. When working out, your body releases chemicals called endorphins, which interact with receptors in your brain, reducing your perception of pain. These chemicals also trigger a positive feeling in your body.
Below, we have taken an in-depth look at exactly how exercise can positively contribute to your mental health!
DEPRESSION & ANXIETY
Exercise has been scientifically proven to boost an individual's mood. Doctors suggest that even moderate exercise each week can reduce the risk of depression and anxiety, and also help combat these issues. The 'feel good' endorphin chemical mentioned earlier is the driving force behind these benefits, with many professionals recommending exercise first before any medication.
REDUCE STRESS
Whilst some may think about exercise as 'stress inducing', it is quite the opposite. Exercise forces the body's central and sympathetic nervous systems to work together, which in turn improves the body's ability to positively respond to stress. Increasing your heart rate reverses stress levels by producing neurohormones such as norepinephrine. This improves cognitive functions of the brain and allows you to 'clearer' thinking when in stressful situations.
SELF-ESTEEM & CONFIDENCE
Self-esteem is based around the way we feel about ourselves and how we perceive our self-worth. A great way of boosting one's self-esteem as well as confidence, is working out. Physical achievements, such as losing that pesky body weight, running just that little bit faster, or increasing the weight you lift, can all play a role in your self-esteem and confidence. You may not realise it, but these little accomplishments can have a huge impact on both your body and mind.
IMPROVE SLEEP
Difficulty sleeping? Tossing and turning all night? Well, exercise can help that too! Increasing the body's temperature can have calming benefits on the mind, and help you get those zzz's in!
FUN FACT: Exercise can also assist the body's built in alarm clock, the circadian rhythm, which controls when we are alert and when we feel tired!
BRAIN LIFT
Working out has shown, particularly with cardiovascular exercise, that new brain cells can be created. This is called neurogenesis, which can also improve overall brain performance. The hippocampus is strengthened, which is responsible for memory and learning, preventing cognitive decline and memory loss. Creativity and mental energy are also boosted with physical activity! Other benefits can include:
Builds intelligence
Strengthens memory
Boosts brainpower
Cognitive function
So, where to from here?
If you are beginning your fitness journey, creating a plan and outlining goals in which you want to achieve, both in terms of physical and mental health, is a great way to start.
Beginning with small, achievable targets will set you up for success in the long run, and will allow you to gain a strong and positive state of mental well-being!
If you have any questions regarding any of these issues, or would like to start your exercise journey, do not hesitate to visit your nearest Crunch Club to find out more info! Alternatively, you can check out what's on our website further right here!
Got a question?
< Back
< Back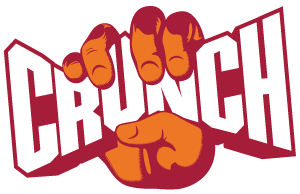 Crunch Fitness Virtual Assistant
I'd like some help reaching my Fitness goals!

I'm an existing member and would like some help!

I have some questions about becoming a Crunch member!