Making smoothies is a great way to get all your fruits & veggies in for the day. Whether you like green smoothies or chocolate protein shakes, there's a smoothie for you that we guarantee you'll love! We've provided a few of our favourite recipes you can use! If you're stuck with where to start, here's a guide you can follow:
Pick your fruit. You can choose between strawberries, bananas, blueberries, blackberries, raspberries, pineapples, pears, mango… any combo of fruit is great!
Fresh or frozen fruit? When you're making your smoothies, usually frozen fruit is best because it ends up blending thicker & gives you a really cold smoothie.
Add a thickener. This is optional. Depending on how thick you want your smoothie, you can leave this out or add as much as you like! Thickeners include unsweetened Greek yogurt, peanut butter, protein powder, or almond butter to name a few. Depending on the taste you're going for will determine which thickener you choose to put in your smoothie.
Choose a liquid.  Some smoothie liquids include whole/ skim milk, almond milk, coconut milk or even a fruit juice. This also depends on whether you want a fruity, nutty or creamy flavour – it's completely up to you!
Throw some add-ins in. Add some extras! For a green juice, you can add in some spinach or kale for additional which will provide some nutritional value for your smoothie. Flax seeds are another add-in (contains omega-3). Other add-ins include mint, cinnamon, or honey.i

RECIPES
Tropical Smoothie
1/2

cup

Strawberries

1/2

cup

Pineapple

1

Banana

1/2

cup

Greek Yogurt

1 1/2

cups

Orange Juice

1

cup

Spinach

 or kale

1

Tablespoon

Chia seeds

Ice
Cherry & Almond Smoothie
2

cups

 frozen Cherries
1 Banana
1

cup

Almond Milk

1

scoop Protein Powder

Coconut Flakes (unsweetened)

Ice

Green Super Smoothie
1

cup

Pineapple

1 1/2

cups

Spinach

1/2

cup

Grapes

1 cup

 

Orange Juice

1

Banana

Ice
Choc Powerhouse Smoothie
1

cup

Coconut Milk

1

scoop Chocolate Protein Powder

1

cup

Spinach or kale

1

Banana

1/2

cup

Blueberries

1

Tablespoon

Almond Butter

Ice

Glow Smoothie
2

 cups Kale

2

cups Baby Spinach

2

cups

Pure Apple Juice

1/2

Cucumber

1/2

Lemon

squeezed

1

Banana

Ice
Peachy Mango Smoothie
1

cup

Peaches

1

cup

Mangoes

1

Banana

1 1/2

cup

Orange Juice

1/4

teaspoon

Turmeric

1/4

teaspoon

Ginger

INSTRUCTIONS
Add all ingredients into a blender. Blend until combined and has a smooth and creamy consistency. Add ice depending on temperature preference.

Frozen fruit works best in smoothies, otherwise fresh fruit works just as well!

For extra nutritional benefits, add more spinach and kale.
If you've made one of these smoothies, we'd love to see it! Tag us (@crunchfitnessau) on instagram & we will repost your yummy creation!
IMPROVE YOUR HEALTH & FITNESS PLAN AT CRUNCH FITNESS
No matter where you are with your health & fitness plan we can provide the advice you need to move forward to reach your goals. Our certified world-class personal trainers are here to help you and make you feel confident with your fitness journey.
Get in touch with one of our friendly Crunch staff members today to book a personal training session.
Got a question?
< Back
< Back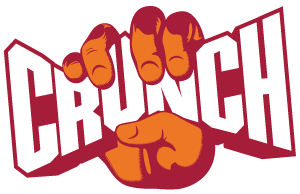 Crunch Fitness Virtual Assistant
I'd like some help reaching my Fitness goals!

I'm an existing member and would like some help!

I have some questions about becoming a Crunch member!