We ask our mates if they're okay if you see them in crutches, or sometimes they will let us know if they've pulled a muscle or have a sore back, but when it comes to mental health issues we can't physically see, what can we do?
1 in 8 men are likely to experience depression in their lifetime. A lot of men are reluctant to talk about or seek help for their concerns as it's a stigma showing sign of weakness, or play down their problems, but we can change that!
Here are some tips to start that conversation:
Provide an activity: Sometimes an 'intervention' style conversation may be intimidating for some, by providing an activity as going for a drive, playing a sport or going for a walk can help relax the situation, as it doesn't involve face-to-face communication.
Keep it casual: It can be overwhelming talking about a sensitive topic with others, keep it casual and talk about a few topics before easing into the conversation. It may take a few tries for them to open up and that's okay!
Share your experience: By sharing your own experience/struggles shows that they're not alone, expressing your vulnerabilities in a supportive way breaks down that barrier to allow the others to feel safer when sharing their struggles.
Signs to look out for in men who may be struggling:
Excessive alcohol or substance use to self-soothe
Reckless behaviour and taking risks
Changes in mood, appetite or sleep
Withdrawn from friends and family
Comments about hopelessness, sadness
Major changes in life e.g., breakup, monetary problems, loss of job
If you or anyone you know is experiencing mental health hardship, call Beyond Blue on 1300 22 4636 for 24/7 support.
Got a question?
< Back
< Back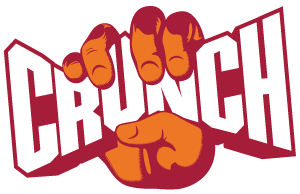 Crunch Fitness Virtual Assistant
I'd like some help reaching my Fitness goals!

I'm an existing member and would like some help!

I have some questions about becoming a Crunch member!