Working hard all year to only lose it over the festive season? That doesn't sound very appealing.
It can be the most difficult time of the year in terms of staying on track with your fitness goals, and whilst you can enjoy yourself, it is important to figure out the best of both worlds.

Below we have outlined SIX key tips for staying fit over Christmas!
DON'T SKIP MEALS
This is a big no no. Whilst you may think that skipping a meal here and there will help keep your calories low, in the long run, it won't. This will only lead to consumption of MORE food later. Maintaining a well-planned, structured, and healthy meal plan over this season is imperative to staying on track an reaching your goals!
CHOOSE TREATS WISELY
Choose carefully! These days, there are a plethora of options when it comes to satisfying your sweet tooth, which means you can enjoy yourself without the consequences (or not as many). Picking the "healthy" option when it comes to cheat day can definitely help. It's all about moderation, staying consistent, and not going overboard.
DRINK IN MODERATION
This is an area that many, especially over this period of the year, have difficulty with controlling. AKA the 'Silly Season', it's easy to let your fitness goals slip, and whilst a night drinking here and there won't affect your goals, consistent heavy drinking will. Setting boundaries and limits during these times will significantly help in maintaining a healthy relationship with alcohol.
WORKOUT
As we all know, it can be very hard to stick to your workout routine and maintain intensity levels. Motivation may drop over this time. It is imperative that you aim to move your body daily, even just a short walk. The point is to keep your body as active as possible, in order to avoid overeating and gaining weight.
STRENGTH
It's very important that you stick to your heavy weights program, if possible. Whilst it may be enticing to take the easy way of using light weights, a short and sharp heavy weights session can be just what you need! You can burn just as many calories, and additionally, even gain an extra kilo of muscle!
WATER
This is SO important! Staying hydrated during the day can help satisfy your appetite and keep your body running smoothly, especially after a night drinking!
Need some motivation before Christmas?
This #12DaysB4Christmas online program will keep you engaged while you SMASH your goals!
Grad your downloadable calendar HERE!
There is also a Facebook group which can answer all of your questions!
BONUS CLASSES: HERE
Want a FREE GYM SESSION!?
Hit the link below to receive your FREE GYM PASS to your nearest CRUNCH Gym!
👉🏻 CLICK HERE
Don't forget to follow us on our socials!
I = crunchfitnessau
Y = crunchaustralia
Got a question?
< Back
< Back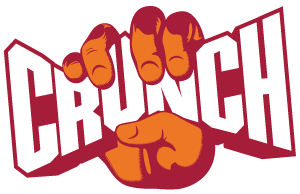 Crunch Fitness Virtual Assistant
I'd like some help reaching my Fitness goals!

I'm an existing member and would like some help!

I have some questions about becoming a Crunch member!