With World Health Day coming up this week, we thought this would be a perfect time to share some easy tips and tricks on how you can improve your health!
During 2021, only 27% of people aged over 15 met the physical activity guidelines. Another study suggested that only 1 in 13 Australian Adults eat enough fruit and vegetables.
Below we have outlined 5 simple and straightforward ways in which you can improve your health!
SUPPLEMENTS
Obviously supplements such as protein powder, pre-workout and the like are all well and good for gym time. But here we are referencing supplements that you can have that add to your health!
Multivitamins, Vitamin C & D, Zinc, and magnesium can all assist in your bodies recovery and give you that added boost in everyday life!
Whilst consuming these supplements can benefit, a healthy and well-rounded diet still needs to be in place!
WATER ONLY!
Whilst this seems like an easy task, many find this to be quite difficult. The recommended amount of water per day is 3 Litres, so, if you're a bit behind, get drinking!
Now let's talk about the elephant in the room: Alcohol. I think we can all agree that alcohol has its place, and can be consumed while still being able to live a healthy life. Drinking in moderation is important and has to be considered when having a drink!
Soft drinks also need to be cut down, with high sugar levels and almost 0 health benefits, these drinks should rarely be consumed.
GET YOUR Zzz's IN!
Sleep is one of, if not, the most important part of recovering and having a high quality of life. Studies suggest the average adult needs between 7-8 hours each night. Obviously if training volumes increase or daily life is taking a toll, your body will require longer amounts of sleep in order to combat this.
Having quality sleep can also affect your moods, stress levels and hormones.
SITTING + SCREEN TIME
Being caught behind your desk or computer for extended periods of time can lead to serious issues, such as diabetes and heart disease. Long stints in front of computers, TV's, laptops or phones can also result in major headaches and mood swings. Taking breaks regularly, for example once an hour, can minimise these risks and keep you in healthy and happy spirits!
CHECK UP
Regular check ins with your doctor can in some cases, be lifesaving. Checking in even if you feel healthy is very important. Gaining an understanding of how your body, both physically and mentally, are traveling, can be a great indicator in what you need to adjust, maintain or reduce in your day-to-day life.
Staying on top of your health with these simple tricks can contribute significantly to the longevity of your body. Doing what you love, working out regularly and maintaining a healthy well-balanced diet can keep you in good stead for many years to come!
Stay healthy Crunchies!
WIN A THERAGUN ELITE – VALUED AT $650!
Visit our Instagram to go in with a chance to WIN!
WIN A TECH PACK – VALUED OVER $6000
​WE at CRUNCH AUSTRALIA want to give YOU the chance to WIN an awesome tech pack – valued at over $6000! PLUS, we are giving away over $1600 on our social!
​
​Our Tech Pack includes an LG 65" Oled TV, OCULUS Quest VR Headset, Apple Watch 45MM GPS, LG Sound Bar, Oura Ring, & Microsoft Surface PRO8. – click here and see HOW TO WIN!
Want a FREE GYM SESSION!?
Hit the link below to receive your FREE GYM PASS to your nearest CRUNCH Gym!
👉🏻 CLICK HERE
Don't forget to follow us on our socials!
I = crunchfitnessau
T = crunchaustralia
REFERENCES
https://fsph.iupui.edu/doc/10-Tips-Healthy-Lifestyle.pdf
https://www.geisinger.org/health-plan/healthy-living-blog/2017/06/15/14/07/5-tips-for-a-healthy-lifestyle
Got a question?
< Back
< Back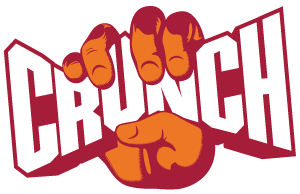 Crunch Fitness Virtual Assistant
I'd like some help reaching my Fitness goals!

I'm an existing member and would like some help!

I have some questions about becoming a Crunch member!