The countdown is on to the Festive season so to kickstart the celebrations, we want to share with you 100 hacks to help add to your health halo. An article written by one of our very own 'Crunchies' and formerly published by Oxygen Magazine Australia. Thankyou @biancaballingerfitness!
Eat balanced and healthy: good energy in, good energy out.
Practise gratitude: you're alive! Be thankful for that
Drink H2o: it is essential for optimal health and survival
Enjoy sunshine: Vitamin D is nature's happy drug and works wonders for mental health
Always use SPF+ to protect your skin from harmful UV rays
Sing and dance: free your spirit with a little shimmy, shimmy
Lift weights: it's body, bone and brain-strengthening
Treat your hair, skin and nails often: coconut oil is perfect for all three
Exfoliate: shed old skin to help regenerate the largest organ of our bodies

Eat protein-rich food daily: your best body, hair, skin and nails depend on it

Meditate: be present, breathe and live in the moment
Try dairy-free: do your digestive system a favour occasionally, and try almond and soy substitutes while you take a break
Take magnesium: help reduce PMS, sore muscles and restless leg syndrome
a dab of perfume: and say goodbye to the raised red pimple! You'll be better settled by the morning
Eat fibre everyday: everybody needs to be regular
Sleep a sound 7-8 hours: re-energising and recovery depends on it
Schedule active recovery days: keep moving… but keep it leisurely and gentle
Reach out: it is a fact that familiar faces make us feel happier and healthier! Who are you missing? Call them
Get a massage: rid those toxins and lactic acids from your muscles

Exercise outdoors: the fresh air and greenery trigger happy, healthy brain function and blood circulation

Set a goal each month: 12 achievements in a year is pretty amazing
Stretch and practice yoga: lengthen to strengthen your mind, body and soul sister
Keep a journal
De-clutter your environment: cleanliness promotes clarity
Positive self talk: you are destined for special things; embrace your unique journey
The human brain thrives on Omega 3 fatty acids: your memory, joints and body benefit most from it
Your body needs iron: if you feel weak or tired, try boosting your iron with supplements, red meat, spinach or beetroot
Google 'reflexology' to see how amazingly connected to our feet we truly are: then start massaging them according to your needs
Eat dark chocolate: It's a sure-fire way to get rich in anti-choc-sidants

Foam roll: It is a great way to release your whole body from muscular tension and promote healthy circulation

Carbohydrates are not the enemy: they are essential for balanced and sustainable energy levels
Vitamin C: fights free radical cell damage and helps to ward off colds and flus
Brush and floss daily: look after your teeth! Cavities and plaque are not cool
Diaphragmatic breathing: fill your lower belly with deep-set breaths. Shallow breathing or 'chest' breaths hinder maximum oxygen benefits
Hug and kiss loved ones: use the two most common, universal languages of love, it's soul soothing and it's FREE
Use or take Vitamin E: It works to block free radicals from the body. If we fight off free radicals, we can reduce wrinkles and keep skin youthful-looking
Dark eye circle hack: use tea bags that have been boiled and refrigerate – voila!
Take a group class! It's fun. exhilarating & the best part… you're keeping fit!
Prioritise your health needs FIRST: what do YOU need to feel better each day? Make it a non negotiable

Get a workout buddy! It'll motivate you to train & it's a great way to catch up!

Make your own marinades: try extra-v olive oil, lemon, fresh herbs, apple cider vinegar and Greek yoghurt
Sip to settle PMS: Peppermint and camomile tea can calm PMS discomforts and help you relax
Fast food = SMOOTHIES: maximise nutrition while minimising time whizzing up all your favourite fruits and vegetables
Celery sticks: these pack a digestive-settling punch! Plus, they are crunchy and easy to eat on the go with some natural peanut butter
Substitute refined sugar: grab an orange, fresh blueberries, strawberries, an apple or a kiwi fruit when you need a healthy sugar kick
Eat spinach: the other kind of iron us fit-crunchies need
Invest in good quality fitness gear (women we're talking bras): you deserve the comfort. Take care of your body with correct sizing & support!
Get moles/ skin tags/ spots checked
Combat colds and cases of flu with: garlic, onion, ginger and sage

Make lists: sit and write down your priorities. It's a foolproof productivity hack plus it's so satisfying to 'tick-off' as you go

Tote's eat proats: protein and oats with a handful of berries works like super fuel
For speedy weight loss: try the 80/20 approach. Fill your plate with 20% protein and 80% salad or vegetables, twice a day
Kick the caffeine: try decaf or herbal drinks for a change
Get moles & spots checked: early detection of skin cancer saves lives
Always use SPF+ to protect your skin from harmful rays & avoid skin cancer
Replace your old runners, pillows & (girls) bras
Cleanse, tone and moisturise: it makes your skin glow and can balance out pH levels
Check your posture: stand side-on to a mirror and check your resting posture
Release tension: try burning some lavender essential oil in your home

Listen to upbeat music: your endorphins will love you for it

Nuts are a great snack (in small portions)
Swim your way to a relaxed body: nothing relaxes joints and muscles quite like a leisurely swim
Believe in yourself and put in the work: energy flows where attention goes
Don't every underestimate the power of a good shower cry: showers are for cleansing
communicate openly with others: don't like/want/have something? Just say from a place of love. Life is easier when you're honest
If someone is taking advantage of you, cut them out or call them out
Keep your hands away from your face: touching, picking, squeezing and rubbing at your face can spread bacteria, cause further irritation to existing pimples/acne, and can also cause skin to age quicker
When fun nights = mozzie bites: use some crushed ice. honey or basil to soothe those itchy spots
Family planning: get started on pre nata vitamins containing folic acid ASAP

Try a Group Fitness class at Crunch Fitness! You won't regret it!

Start an emergency account and make sure it's difficult to access
Let your body breathe: buy clothing you are comfortable in
Let there be light: fill your home/ work environment with as much natural light as possible. As humans, we become a product of our environment and who doesn't want to feel bright, light and happy, daily!
Ditch that plastic bottle and buy BPA free: cheap plastic bottles can begin breaking down, especially in warm areas such as cars
Long hair needs care: if you're trying to grow your hair, ensure your diet is rich in protein, keep tying hair up to a minimum, get regular trims and a hair, skin and nail vitamin daily
Kick the 'sicks' with vicks: that powerful smell of menthol along with its soothing, decongesting effects can comfort any cold sufferer
Use the Theragun on sore muscles – great for muscle recovery!
More chews help you lose: chewing your food thoroughly before swallowing assists your digestive system and gives your brain time to register that you are full
Lip smacking chocolate mousse: For a delicious low calorie fuel up, mix a scoop of your favourite protein with a small tub of low fat greek yoghurt

Meditate: Taking a moment out of your day to clear your mind can help reduce stress & tension in the body & mind

Don't be disheartened by nay-sayers: If you think you can, you can & and vice versa
Stash a pack of: baby wipes, needle & thread, safety pins, hair ties and a nail file in your car (girls!)
Sit up straight: Look after your posture and remember crossing your legs creates pressure on the back of your knees and causes spider veins
Keep it fresh: Keep your creams, lip balms & other products fresh to avoid yucky bacteria!
Move more: Park your car further away, take the stairs, lunge in your lunch break, walk or ride to work
Be a spirit lifter: lift those around you by complementing then and their unique qualities
Vitamin E oil: smooths, soothes & softens skin as well as reduces scars
Go with your gut: If you feel strongly about something, especially your safety or those in your circle, trust your gut
ASK for it: if you know you deserve it. The worst you'll get is a 'no' and 'no' can often push you in a better direction

Money doesn't make you rich: a loving circle of family and friends does

Get ambulance cover: especially if you have children
Subscribe to Crunch Fitness YouTube! Inspiration is priceless, knowledge is power & that's where we've got you covered
Smile often! This small, universal gesture of kindness can make a big impact
Always wear a seatbelt and never drink and drive: road safety first – period!
Drink more water: it helps clear your skin while keeping you hydrated
Get some vitamin D by going out in the sun or taking vitamins! Vitamin D helps regulate the amount of calcium and phosphate in the body
Alleviate stress and hormonal imbalances: by taking complete rests from strict dieting and strenuous exercise. Live a little!
Remember everything is temporary: if things aren't looking up, don't worry
If you love them, hug them: a 20 second hug works wonders for emotional wellbeing
Embrace change: This is how you will grow!
IMPROVE YOUR HEALTH & FITNESS PLAN AT CRUNCH FITNESS
No matter where you are with your health & fitness plan we can provide the advice you need to move forward to reach your goals. Our certified world-class personal trainers are here to help you and make you feel confident with your fitness journey.
Get in touch with one of our friendly Crunch staff members today to book a personal training session.
All information in this article is written by Bianca Ballinger @biancaballingerfitness & edited by ceo Lindy Olsen
Got a question?
< Back
< Back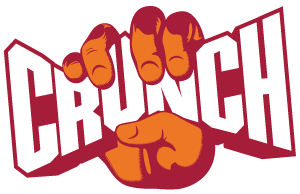 Crunch Fitness Virtual Assistant
I'd like some help reaching my Fitness goals!

I'm an existing member and would like some help!

I have some questions about becoming a Crunch member!