In the midst of a busy life it can be quite difficult to find time to invest in your health and fitness. For some it's a  busy family life while for others it's a rushed work life. Don't fret! There are a few tricks that can help you make time for yourself and feel energised again.
Read on to see how easy it can be to start getting back on track with your fitness goals.
The Morning Session

Try and beat the morning rush before the kids wake up or before you need to prepare for the working day. Wake up earlier than you normally intend to and head to the gym.
Working out in the morning will help you get your fitness session out of the way. A little effort and motivation will be needed, but when you work out in the morning it will help you set a healthy mindset for the day. You will remain focussed during the day and feel more motivated too. As you start seeing positive improvements in your health and wellbeing, you will also start feeling more motivated to wake up early.
Here are a few tips to prepare for the early morning wake up call:
Prepare your meals the night before
Have your workout gear packed and laid out ready to go
Set the alarm!
During Your Lunch Break


This is the best time to give yourself a mental break from the busy working day.
Just like the morning session, if you fit your workout during lunch time or the morning, you free up your afternoonsand nights to spend more time on important things. You'll be able to spend more time with your family, friends and also on yourself to wind down from a long hard working day.
Get Creative And Multitask!


If you're trying to achieve a fitness goal before a certain event or occasion, multitasking will help you get there! Here's how:
Train when your kids are off being busy
If you have kids and they have co-curricular activities or after-school activities, this would be a great time to do your own workout at the gym too. Drop them off and then head to the gym and use the time they spend on their own activities to do your workout routine.
Exercise with your friends
Better yet, if you have friends who struggle to make time for fitness and you guys also often struggle to find time to spend together, why not combine the two?
Group training is fantastic because it encourages motivation, community, accountability and more importantly, fun! It's more fun to train with other people sometimes and it definitely helps you achieve your fitness goals easier.
Prioritise Your Goals & Tasks

The most important tip is to spend your time wisely and make sure you prioritise your tasks. Planning is going to be key to help you organise your time efficiently and making sure you do make your health a priority.
Exercising regularly will help you obtain more energy, make you feel better and help you with your overall wellbeing. That's reason enough to make health and fitness a priority!
We Can Help With Your Fitness Goals
Our personal trainers understand how frustrating it can be to try and fit a workout during the busy working day. They can help you devise a fitness plan that works for your health goals as well as your schedule.
We have a different range of memberships that you can take advantage of. For example, did you know if you join Crunch on a Peak or Summit membership you can bring a friend to train for free every time?
Get in touch with one of our friendly Crunch family members to set you with a consultation now.
Got a question?
< Back
< Back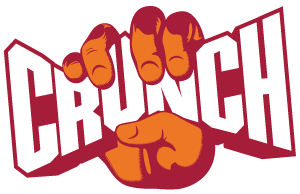 Crunch Fitness Virtual Assistant
I'd like some help reaching my Fitness goals!

I'm an existing member and would like some help!

I have some questions about becoming a Crunch member!