Welcome to the month of June, a time dedicated to celebrating and promoting Men's Health Month. This blog post aims to shed light on the significance of Men's Health Month and provide valuable insights into how men can navigate the aging process with grace and vitality.
How Men can age gracefully
Growing old is something no one looks forward to, your joints aren't as good and you see more wrinkles come about as you age, who doesn't love being young Afterall? With the right care, you can age gracefully like a fine bottle of wine.
Growing old is inevitable. You slow down, your joints ache with stiffness, and those wrinkles come outta nowhere! If only we could stay young, right? Well with the right care, you can age like a fine wine! We've taken a look at some of the ways in which men can age gracefully, and maintain their active & healthy lifestyles.
Maintain a healthy diet
Fat in men tends to distribute around the abdominal area, especially as we get older, therefore it is important to keep on top of your diet by incorporating a rainbow diet of vegetables, lean proteins such as fish, chicken and beans, replacing saturated fat like butter, coconut oil and ghee with unsaturated fats such as avocado oil, olive oil and nuts. Supplements can also benefit those who do not reach their daily intake goals. You can score an awesome supplement discount with our partners MJ Fitness, here. (Link to partners page on website)
Stay Active
Losing muscle is a natural part of aging, we also lose the ability to exercise overtime, which can be frustrating for some people. The key is to keep active as your grow older to maintain the muscle you worked so hard for throughout your younger years. Modify exercises to fit your capabilities and be careful to not injure yourself.
Keep active and maintain muscle with long walks, hikes and participate in group exercise classes. Bring a friend with you because it's important to have fun! You can also get in touch with one of our experienced Personal Trainers. Head into your nearest Crunch Club and see how a Crunch PT may just be what you're looking for!
Limit Alcohol and Smoking
Alcohol and smoking have been linked to premature aging and increase the risk of diseases such as high blood pressure, heart disease, liver problems, cancers and the list goes on and on. Try to limit your intake of alcohol to no more than 3 times a week.
Stimulate your mind
Just like your body, your mind needs exercises too! Pick up a few hobbies or learn new skills, such as playing a new instrument, painting or baking! These simple exercises help keep your mind sharp and body healthy!
Incorporating these activities into your day-to-day life can have a significant impact on your overall wellbeing. Stay young, stay healthy, & help us help you stay the youngster you are by visiting Crunch today!
Got a question?
< Back
< Back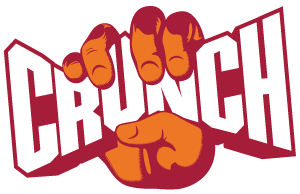 Crunch Fitness Virtual Assistant
I'd like some help reaching my Fitness goals!

I'm an existing member and would like some help!

I have some questions about becoming a Crunch member!