Now, we thought after last weeks post, we'd take another look at some great last-minute gifts that YOU can purchase online anytime! From proteins to body groomers, take a look below to find some awesome gift ideas! You might even be able to score a sneaky discount on some products too!

Happy Way whey protein powders, vegan organic protein powders, a selection of organic superfoods, pre-workouts, and BCAA supplements are all bursting with flavour to get your inner buzz going.
Their products are natural and loaded with minerals, vitamins, phytonutrients, and antioxidants. They combine the best ancient and organic superfood supplements with a powerful whey protein powder.
Score 15% OFF all products with the code CRUCH15 when checking out.

Manscaped delivers the best body grooming tools on the market. From body deodorants to body hair trimmers & everything in between, Manscaped has you covered! Featuring the latest technology in high quality products, Manscaped has everything you need when it comes to 'man-scaping!'
A perfect gift for those looking to trim up their body hair and sport a new look for Summer!
Use code DM-WELCOME-22 to receive 20% OFF + 2 FREE GIFTS!

The Aussie Man creates skincare & grooming products for men that deliver results at a great price. It's a no-nonsense Australian brand here to help their customers navigate the world of men's skincare.
The skincare range is organic, vegan, cruelty free and made right here in Australia.
All Crunch members can receive 20% OFF all orders over $89 with the code CRUNCH
__________
Still looking for a present? Maybe what you're after is our CHRISTMAS BUNDLE GIVEAWAY! Featuring over $900 worth of products, this bundle has something for everybody!
Check out our Instagram NOW to find out how you can win this EPIC Christmas prize pack!
Still looking?? We're also giving away a 1 YEAR SUMMIT Membership for FREE! Again, visit our Instagram and follow the prompts to win your free 1-year gym membership! Think of all the supplements you can buy now!
Got a question?
< Back
< Back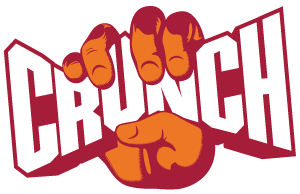 Crunch Fitness Virtual Assistant
I'd like some help reaching my Fitness goals!

I'm an existing member and would like some help!

I have some questions about becoming a Crunch member!