The SkiErg is one of the more lesser-known pieces of cardio equipment in the gym, and if you've never tried it – we definitely recommend giving it a crack! The SkiErg's ability to work the whole body, along with both the anaerobic and aerobic systems is what makes this machine so valuable to use. Depending on the user, the individual can customize their workout to effectively target their goals and fitness aspirations.
The SkiErg is also great for those who are looking to stay active while staying away from and 'high-impact' exercises. Those returning from injuries can also use this, with many lower body injuries returning to activity through the SkiErg.
We've found some heart pumping workouts for the Skier that can work either the anaerobic or aerobic cardiovascular systems. Take a look below and try for yourself this whole-body exercise that will no doubt get you blowing hard!

TABATA
Keeping these efforts short and sweet will smash the anaerobic system and really get you sweating. Going 'hard' for 20,30 or 40 seconds with a rest in between each effort is a fast and effective way to get your cardio in.
A great workout is doing 40 secs ON 20 secs OFF 10 times!
Hang on!
Set you target to reach 500m in roughly 2 minutes. Rest for up to 2 mins, and then aim to hit 500m again! Only this time, look to reach the target faster than you did the previous effort.
Keep doing this until you can't reach 500m in the designated time. How long can you hang on for?!
Ski with a friend
Team up and smash this! While one person is on the Skier – the other is doing a weighted exercise while they wait. It could be bench press, lunges, shoulder press – whatever!
Set the Skier a target of 250m and change every time that it is met!
Chase the clock
Set the skier distance to 5000m – this is what you'll need to hit to finish the workout. Next, pick a movement, it could be one similar to the exercises mentioned above. Now, every minute, stop the skier and perform 5 reps of this exercise. Then, straight back into the skier. The longer it takes to do those 5 reps, the less time you have to ski, leaving you to do more reps as the minutes drag out! Good luck on this punisher!

We're prepared to say if you choose to complete any of the above workouts that you will be a sweaty mess once it's over! The SkiErg is a great way to get that heart rate up and smash out some short & sharp cardio, or a more steady and prolonged endurance session.
Whatever your fitness goals may be, give the SkiErg a crack the next time you're scratching your head deciding what to do!
Tag us on Instagram @crunchfitnessau and #crunchau so we can see your workouts! And hey, you just may feature on our Socials or in-club TV screens!
Want a FREE GYM SESSION!?
Hit the link below to receive your FREE GYM PASS to your nearest CRUNCH Gym!
👉🏻 CLICK HERE
Don't forget to follow us on our socials!
I = crunchfitnessau
T = crunchaustralia
Got a question?
< Back
< Back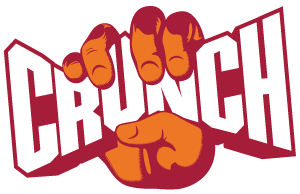 Crunch Fitness Virtual Assistant
I'd like some help reaching my Fitness goals!

I'm an existing member and would like some help!

I have some questions about becoming a Crunch member!