Habits to pick up for a healthier you
We all know that having a good diet, staying active and getting 8 hours of sleep each night is vital for your health, but here are 4 tips and habits you can pick up to boost your happiness and wellbeing.
Be flexible:
We all love to pump big weights in the gym and hit our PBs, but without flexibility, our strength will suffer in the long term. Being flexible is vital for muscular health, it can help with back pain and improve health of your joints. Consider incorporating classes like yoga and Pilates into your weekly routine. Crunch offers wide range of recovery classes, check it out!
Regular check-ups:
Hitting your macros are important for building a great physique, but so is hitting your micros such as essential vitamins and minerals your body needs, this is why regular doctor visits are vital for a healthy body. They can check for all essential vitamins, as well as risk factors like diabetes, hypertension and heart disease.
It's also important to get regular check-ups for testicular and prostate cancer, including skin cancer screening.
Get some downtime
It's so important to spend time relaxing, and having TRUE downtime to give your mind a break. While grinding your favourite video game and going to the club may be fun, but these activities stimulate the mind rather than destressing it. Try activities such as hiking, meditation or painting.
Stay connected
Humans are social creatures, the strength of your relationships with others affect your mental and physical wellbeing. Quality social interactions decreases the chances of developing depression, anxiety and addictions. Reach out to a mate you haven't heard from in a while, or alternatively, make new friends by joining a social group like sporting teams and volunteering.
Got a question?
< Back
< Back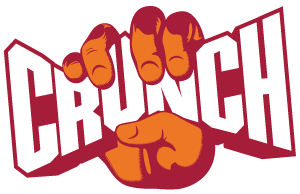 Crunch Fitness Virtual Assistant
I'd like some help reaching my Fitness goals!

I'm an existing member and would like some help!

I have some questions about becoming a Crunch member!