What is Thrusta?
"Thrusta Gym Equipment was designed with the intention to help you move better. Our products are designed by physiotherapists and strength and conditioning coaches to ensure everyone can train with no limitations!"
Thusta is a gym equipment brand designed in Australia by physiotherapists who saw the need to solve problems happening in every gym. With a focus on exercise and its links to a healthy life, Thrusta often saw people unable to perform certain movements due to injury or an inability to perform certain more complex skills.
Thrusta Products
Thrusta has a range of products, varying from Tibialis Trainers to Lifting Straps and everything in between. They also have a range of mobility products which can be great for those stiff & sore bodies!
For all those who are sitting down in the office all day, the 'Desk Worker Pack' is for you!
Featuring a large foam roller, a small trigger ball, and two fabric power bands (Heavy & Light) this pack will help with your daily mobility and alleviate any pressures that the day has placed on your neck, upper back, lower back, and hips, especially the hip flexors!
Check out their website and to shop all products, and hey, they just might have exactly what you're looking for!
SOCIAL GIVEAWAY
We've also teamed up with Thrusta to giveaway a MASSIVE $250 Gift Card for 1 lucky winner! All you need to do is jump over to our Instagram HERE and tag a mate on our post!
Got a question?
< Back
< Back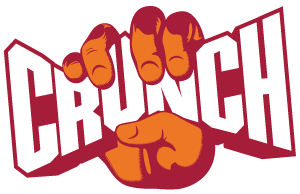 Crunch Fitness Virtual Assistant
I'd like some help reaching my Fitness goals!

I'm an existing member and would like some help!

I have some questions about becoming a Crunch member!