Bootcamp 2019
4th February
Our next Bootcamp 10 week program has started!
Have you joined this killer 10 week full body transformation yet?
Check out everything you need to know about this years Bootcamp below!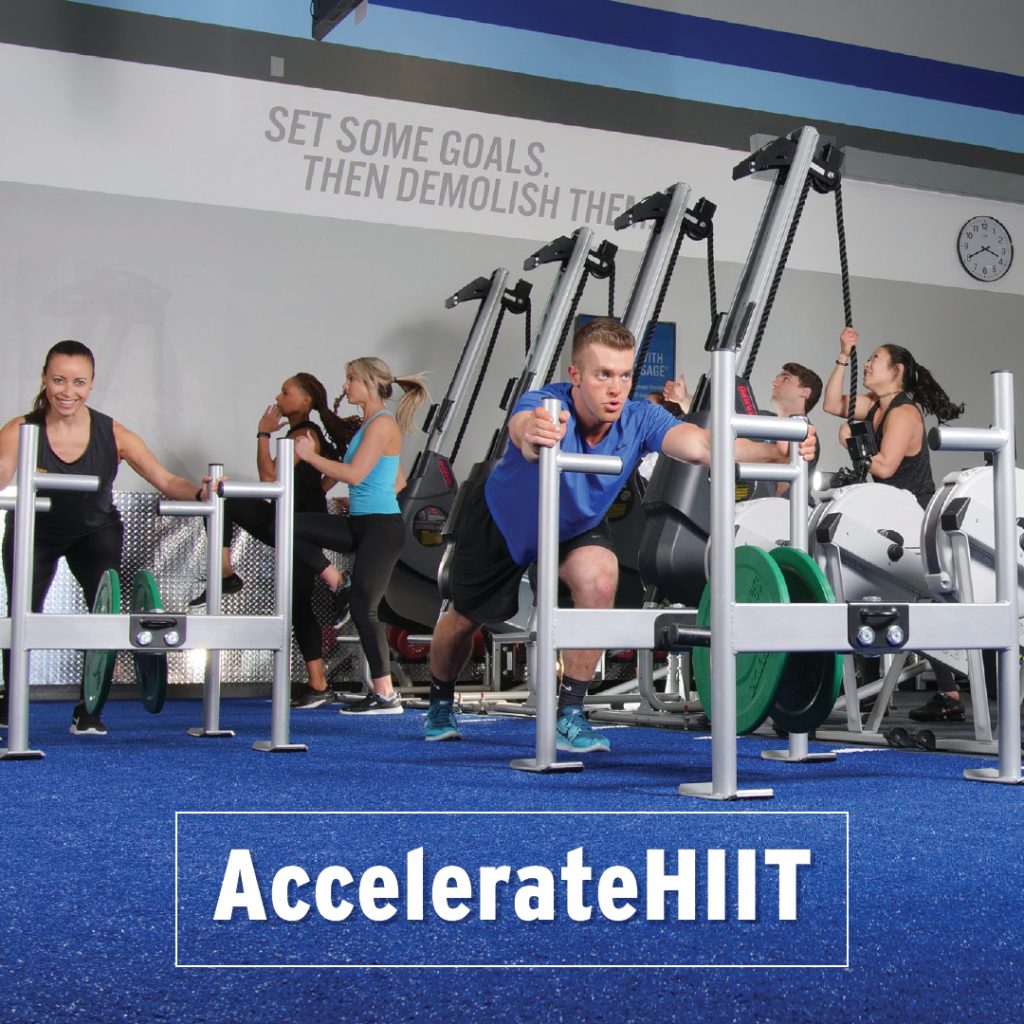 Accelerate HIIT
4th Februay – 14th April
Channel your inner athlete in this 10 week training program designed to improve speed, agility and power. Push your workout into overdrive in this high intensity drill-based cardio small group training session utilizing the turf, functional equipment and heart rate monitor technology. Get your heart racing and body moving with rounds of interval work followed by brief rest periods. Push your limits and focus on all out cardio efforts in this workout guaranteed leave you dripping in sweat.
Sign up at reception now!

Strong HIIT
22nd April – 30th June
Strong never looked so good! StrongHIIT features specially designed triple round work efforts that focus on power and strength. Challenge yourself to work harder and be stronger as the rounds progress.
Focus on controlled strength based movements that will chisel your body while torching calories.
Sign up at reception now!

Punch HIIT
8th July – 15th September
Get ready for a fight! This hard hitting workout features fight moves and athletic conditioning inspired by the worlds of mixed martial arts and boxing.
Get ready to punch, jump, lift and slam your way to a great workout.
Sign up at reception now!

Extreme HIIT
23rd September – 1st December
Get ready to conquer the most extreme workout! This workout will challenge strength, speed, power and agility utilizing a specially designed course featuring the HIIT4 unit and turf. Push yourself to the max as you compete the grueling course along with challenge rounds at every station.
Bring your inner warrior to the course and get ready for the ultimate battle!
Sign up at reception now!
Bootcamp
EVERYTHING YOU NEED TO KNOW
WHAT IS IT?
Bootcamp is a 10 Week body transformation. It is circuit training with the use of Accurofit technology that measures heart rate. It is run in the Fitness Zone with a variety of equipment and the TVs. It has been specifically designed to be progressive programming so that it's suitable for all levels and together you achieve results and push your limits.
WHAT DO I GET FOR SIGNING UP?
Small Group Coaching
2 sessions per week x 10 weeks
Goal Setting and Agreement
Heart Rate Zone Training – Education by a qualified Commander
Motivation – inspiring reminders and tips
Accountability – Testing and reviewing strength and fitness gains. Attendance.
Community – Supportive Team Environment
Competition – Opt in if you want to compete with other Bootcampers.
FINAL WEEK CHALLENGE
During WEEK 10 of each Bootcamp there will be a final challenge where members compete for the top spot in their teams and also for best team across all weekly sessions.
All members will receive a certificate and take a look at their progress.
There will be one week break before the next Bootcamp commences.
PRICING:
Base / Peak Membership = purchase 10 week program: $199
Base / Peak Membership = purchase 10 week program + heart rate monitor: $239
Summit / Ultimate Membership = Bootcamp included in membership with no extra charge
See reception to sign up now!