Now before you go signing up with the first Personal Trainer you see, it is important that you understand what you are looking for. We recommend reading this before parting ways with your cold hard cash!
A Personal Trainer can make all the difference, whatever your end goal may be. There's nothing worse than busting your guts (literally) in the gym for hours upon hours, weeks upon weeks, to finally realise that little progress has been made. This is where having the correct guidance and knowledge can get you moving faster, stronger & healthier!
SET YOUR GOALS
Before finding your perfect match, you'll first need to outline some of the goals that you are wanting to work towards. Picking out 1-3 specific goals that you think are achievable is essential to being able to actually carry them out.
Once these goals have been set, you can begin to 'marry up' these with a personal trainer who you think:
Has experience with said goals
Can lead you in the right direction
Has helped others achieve goals before
Will be able to push your limits
Get along well with
GOOD TRAINERS
A good trainer is someone who understands your needs, wants and goals. Before sticking with someone, we recommend having an in-depth conversation covering all things that will arise. Hearing your full story, understanding your body (including health issues or past injuries), along with your nutrition goals and habits will go a long way in kickstarting your goals and your relationship with that trainer.
A trainer who is familiar in these aspects will then set solid expectations of what you should be prepared for and the timeframe of your goals being met. It also adds confidence if your trainer is a living breathing example, who lives an active lifestyle independently and enjoys helping you on your path to a healthier life.
A Personal Trainer can only do so much however, with the majority of hard work and sacrifice will need to come from you. YES YOU! Having a PT right there along side you can sometimes make all the difference, and can potentially 'unlock' that new mindset, physical appearance, or mental confidence that you've always dreamed of!
Crunch Fitness works with a plethora of Personal Trainers, all of which are professionally trained and highly skilled. They are a wealth of knowledge from all thing's health and fitness, and have been with many of our members every step of their fitness journey. With access to the best facilities around town, get in touch with your nearest Crunch Club and have a chat with one of experienced Personal Trainers today!
You can even Book a Tour of your preferred Crunch Club here and find out why so many choose to train with us!
WIN A THERABODY WELLNESS PACKAGE – VALUED AT OVER $3900
​CRUNCH AUSTRALIA wants to give YOU the chance to WIN an awesome Therabody package – valued at over $3900!
​
​Our Therabody Wellness Packs includes a Theragun PRO, Wireless Charging Stand, Theragun Mini, Wave Series Roller, Multi-Device Wireless Charger, Wave Due, Wave Solo, PowerDot Pro Bundle, RecoveryAir and a Therabody personal education session.
Click here to find out more!
Want a FREE GYM SESSION!?
Hit the link below to receive your FREE GYM PASS to your nearest CRUNCH Gym!
👉🏻 CLICK HERE
Don't forget to follow us on our socials!
I = crunchfitnessau
T = crunchaustralia
Got a question?
< Back
< Back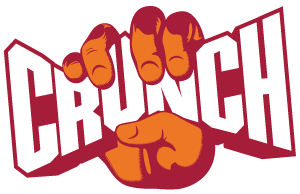 Crunch Fitness Virtual Assistant
I'd like some help reaching my Fitness goals!

I'm an existing member and would like some help!

I have some questions about becoming a Crunch member!