­­­Whilst gyms may look like just a room filled with weights and machines, there is much more going on, you just need to take a deeper look. In the ears of almost every person, is a secret 1 person festival of all their favourite tunes going on.
Making sure you've got the best possible beats on can pretty much make or break your workout, and don't even get us started when you forget your headphones!
Music tastes are not always what you expect, and looks can be deceiving. So, we've broken it all down to find out what exactly your workout music says about YOU!
POPPIN' OFF
Working out to the hottest POP tunes can be off the charts! (No pun intended) I think everyone secretly loves bopping their heads to a fresh track. Studies suggest that Pop lovers are honest, extroverted and hard-working, with high self-esteem. They're happy to lend a hand whenever possible and are always smiling. Brings quality vibes to the gym and is always up for a gossip session on the treadmill.
COUNTRY BUMPKIN
Country tunes can divide even the closest of friends – you either love it or hate it. And whether you like it or not, those who listen to country are great value, hard-working, down to earth, and fun loving. A common myth (not really) that country music is only for those who are, in fact, from the country, is false. So, if you're against a bit of a hoedown, we recommend pluggin' those headphones in and kicking back to some good old country tunes!
HEAD BANGERZ (Heavy metal, EDM, Rock)
Get that head banging! Now you may just love this style of music, and even if you don't, we highly recommend putting a few of these on when you need a bit of a 'pick-me-up', or going for that PB! Your brain bouncing around as if it's in the middle of a mosh pit, this music can get your engine revving! Whilst the music these people listen to can be intimidating, they are far from it. Gentle by nature, quiet and occasionally shy, these types of people wouldn't hurt a fly.
RHYTHM N BLUES
The heart & soul of the gym. These people tend to be out-going and happy. And why wouldn't you be, bouncing around to your fav RnB tracks. Always ready to help others and give positive compliments. They love to have fun, and are usually very creative when it comes to thinking of exercises to do. Marvin Gaye, Stevie Wonder, Usher, & Beyonce are some of the all-timers, and don't be surprised if you catch a few listening to these artists.
RAP CITY
Rack City? Nah, Rap City B**** Rap Rap City B****- You know how it goes!
Whilst not all of us can randomly break into a freestyle rap, listening to someone else do it definitely lets you believe that you can! This genre is awesome if you are a fan. It can get you in the zone fast, and can really push you to new heights in the gym. Something about Eminem spitting 'Lose Yourself' and rapping about his mum's spaghetti just really does it! Just don't get it on your sweater 😉
INDIE 500
Now this genre may not have the biggest fan base, but it still has a place in the gym. You may not be listening to this when trying to hit a PB, but it is great for other gym activities. Vibing out to some Indie tracks is so much fun when stretching, walking or running on the treadmill, or even just relaxing on the hydro beds! It can be ideal for a weekend workout too! Don't knock it until you try it, because we can guarantee you will find at least 1 song that you enjoy!
POWERFUL PODCASTS
True Crime, Funny, Informative – what's your flavour? Listening to podcasts while working out is like living in 3022. You're a genius. These people are some of the smartest on the planet, and being able to do two things at once, now that's impressive. Have perfect form for every exercise and are always happy to give you some pointers. Time efficiency = 100%. You've heard of Joe Rogan yea?
WIN A TECH PACK – VALUED OVER $6000
​WE at CRUNCH AUSTRALIA want to give YOU the chance to WIN an awesome tech pack – valued at over $6000! PLUS, we are giving away over $1600 on our social!
​
​Our Tech Pack includes an LG 65" Oled TV, OCULUS Quest VR Headset, Apple Watch 45MM GPS, LG Sound Bar, Oura Ring, & Microsoft Surface PRO8. – click here and see HOW TO WIN!
Want a FREE 3 DAY GYM SESSION!?
Hit the link below to receive your FREE GYM PASS to your nearest CRUNCH Gym!
👉🏻 CLICK HERE
Don't forget to follow us on our socials!
I = crunchfitnessau
T = crunchaustralia
References
https://www.verywellmind.com/music-and-personality-2795424
https://blog.myfitnesspal.com/workout-music-says/
Got a question?
< Back
< Back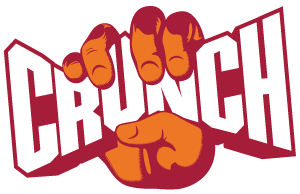 Crunch Fitness Virtual Assistant
I'd like some help reaching my Fitness goals!

I'm an existing member and would like some help!

I have some questions about becoming a Crunch member!