You might be thinking to yourself, what even is Sea moss? How was it discovered, and how in the world is it an edible product!?
Well, there is evidence that people have been using Sea moss for nearly 14,000 years! The small, spiny sea vegetable is used as a supplement in a wide variety of health benefits. The scientific term 'Eucheuma Cottonii', is a type of Sea moss that is found in tropical waters across the world. It can be compared to other vegetables such as seaweed and algae. It can come in various colours, including green, red, and purple. Sea moss can be made available raw or in supplement form, such as pills, gels, powders and gummies.

Benefits of Sea Moss?
Whilst Sea moss hasn't been heavily studied as much as other natural medicines, there is still plenty of research and evidence to suggest that this product has some great health benefits.
Heart Health
Improving blood sugar levels, along with lowering cholesterol are some factors that Sea moss can help with. It can also reduce your risk of chronic diseases such as diabetes and heart disease.
Promotion of Weight Loss
As Sea moss is high in fibre, it will leave you feeling fuller for longer. This can then contribute to weight loss!
Immunity + Iodine Boost
High in antioxidants and iron, Sea moss can help in fighting off diseases and assisting in your immunity responses. Iodine is key to a healthy thyroid, which isn't produced naturally in the body. Sea moss can assist in your daily iodine intake levels.
Healthy Gut
Sea moss can balance out the bacteria in your digestive system, which contains both good and bad bacteria. The addition of Sea moss to your diet can help replenish the good bacteria that your gut needs to stay healthy!
Recovery Benefits
Amino acids are essential in rebuilding muscles. Sea moss has high levels of aminos, along with approximately 6 grams of protein per 100 grams, which will no doubt assist in the recovery and building of muscles.

How can you take Sea Moss?
Sea moss can be taken in a variety of ways, and can be entirely up to the individual as to how they consume this goodness! It is available in raw form, along with many supplement forms including capsules, gels, gummies, and powders. Nature's Farmer Sea has many different types of Sea moss and ways in which you can take it! Check out their website! P.s: ALL Crunch members can receive 20% OFF all products using 'CRUNCHMOSS20' when checking out!
Should you take it?
Sea moss is definitely a product that can assist in your health goals! Along with a solid exercise schedule and healthy diet, Sea moss has the potential to give you hat little bit extra in training & for an overall healthier life. Check out Nature Farmer Sea website to find out more!
Got a question?
< Back
< Back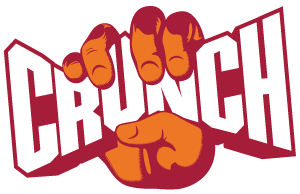 Crunch Fitness Virtual Assistant
I'd like some help reaching my Fitness goals!

I'm an existing member and would like some help!

I have some questions about becoming a Crunch member!