We've put together a DELICIOUS recipe for our Crunch members! These banana muffins are not only gluten-free, they're also low in carbs & have no added sugar. We've substituted a few ingredients so all our Crunchies can enjoy this yummy treat full of powerhouse flavours. You can also watch the full video to this recipe on our YouTube channel!
The main Ingredients
Almond Meal: You can also use almond flour if you can't find almond meal, they work just the same.
Coconut Flour: A gluten-free flour made solely from coconuts. Rich in fibre and promotes stable blood sugar, good digestion, and heart health.
Coconut Oil: The fatty acids in coconut oil provide quick energy to the body and brain.
Honey: The honey is mostly used for sweetness in this recipe – if you don't have honey, sugar free maple syrup will work just as well.
Walnuts: Rich in heart-healthy fats and high in antioxidants. You can add in any other nuts you like.
MAKES: 6 large muffins

PREP: 15 MINS

TOTAL TIME: 1 HOUR
Ingredients
3 bananas (ripe), 2 mashed & 1 sliced pieces
3/4 cup almond meal
1/2 cup coconut flour
3/4 tsp baking soda
1/2 teaspoon cinnamon
2 tablespoons coconut oil (melted)
2 teaspoons vanilla extract
3 eggs
1/4 cup honey or maple syrup
1/2 cup walnuts (roughly chopped)
Directions
Pre-heat your oven to 180 degrees celsius & grease baking tray with coconut oil.
Slice bananas leaving a few aside to decorate & mash them using a fork. Crack eggs in a seperate bowl to ensure there are no shells.
In a bowl, add all your dry ingredients; almond meal, coconut flower, baking powder, and cinnamon.
Then add in coconut oil, eggs, honey, vanilla extract, and mashed bananas. Stir until all ingredients are combined.
Fold your chopped walnuts into your batter.
Place batter into trays. Decorate by placing 1 banana slice on top of each muffin.
Bake for 20 minutes.






Will these muffins have a different texture than regular muffins?
This recipe requires you to use coconut flour & almond meal which will actually give your muffins a lovely moist texture.
What else can I add in these muffins?
If you're being extra healthy then it's best to stick to the recipe. You can add any type of nuts that you like to these protein balls, other yummy additions include chocolate chips, dried fruit or coconut.
IMPROVE YOUR HEALTH & FITNESS PLAN AT CRUNCH FITNESS
No matter where you are with your health & fitness plan, we can provide the advice you need to move forward to reach your goals. Our certified world-class personal trainers are here to help you and make you feel confident with your fitness journey.
Many of our Personal Trainers here at Crunch Fitness have qualifications in Nutrition & Weight management and can be of help regarding nutritional advice. Head over to the crunch Personal Training Page to get into contact with one of our PTs  today!
Got a question?
< Back
< Back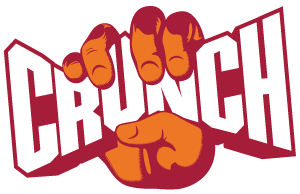 Crunch Fitness Virtual Assistant
I'd like some help reaching my Fitness goals!

I'm an existing member and would like some help!

I have some questions about becoming a Crunch member!