What is Manscaped?
Manscaped is a body grooming business with a variety of tools and products to help both men and women groom themselves of any body hair. It was created in 2016 and was featured on the Television show 'SharkTank'. Since, Manscaped has gone from strength to strength!
Who is Manscaped for?
Whilst it is called Manscaped, their products are for everyone!
Why use Manscaped?
Hygiene – Excess hair can trap dirt and sweat, resulting in odor and bacteria.
Appearance – Trimming the hedges makes the tree look bigger. Need we say more?
Attractiveness – 8 out of every 10 partners find groomed men more attractive than unkempt men.
Confidence – Gain confidence, giving you an edge in your career and social life.
What products do they offer?
Manscaped has a variety of products to choose from. Whether you're looking to 'trim the bush' or even get rid of those pesky nose hairs – Manscaped has you covered!


Manscaped also has packages, which include both of the above products along with sprays, deodorants, underwear and much more!

Featuring: Lawn Mower 4.0, Weed Whacker, 2-in-1 Shampoo + Conditioner Sea Kelp Infused, Body Wash Aloe Infused Hydration, Deodorant Aluminum Free, Crop Preserver Anti-Chafing Ball Deodorant, Crop Reviver Ball Spray, Magic Mat Disposable Shaving Mats + The Shed Travel bag MANSCAPED Boxers!

Featuring: Lawn Mower 4.0, Weed Whacker™ Ear & nose hair trimmer, Crop Preserver Anti-chafing ball deodorant, Crop Reviver Ball spray toner, Magic Mat Disposable shaving mats, + The Shed Travel bag & MANSCAPED Boxers!
Special Deals + Discounts!
Crunch Fitness will be giving away 1 x Performance Package 4.0 on our socials!
Head over to our Instagram where you can have the chance to win this package worth $330!
We've also teamed up with the crew at Manscape to offer our members 20% off + FREE SHIPPING!
Use the code DM-WELCOME-22 on your next purchase!
Got a question?
< Back
< Back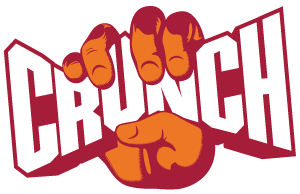 Crunch Fitness Virtual Assistant
I'd like some help reaching my Fitness goals!

I'm an existing member and would like some help!

I have some questions about becoming a Crunch member!